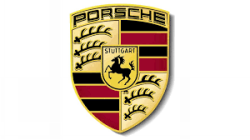 Today 10:00am - Porsche has announced that it is putting an end to diesel engines in its cars.

Friday - There's no word yet on whether KiwiRail's plans to replace electric engines with diesel will go ahead.

Thursday - Mazda is saying what everyone knows: the internal combustion engine is going to power the vast majority of cars for the next 50 years.
Wednesday - From rising temperatures preventing take-off to rising seas flooding runways, aviation needs to adapt to changes already grounding flights around the world.
16 Feb 18 - The Southern Hemisphere's biggest deployment of pure-battery electric cars has been launched in Christchurch.

14 Feb 18 - The surplus electricity from solar and wind power gives hydrogen the chance to replace oil and gas.

14 Feb 18 - Delivering parcels by drone could help to cut carbon emissions.
---
5 Feb 18 - A California company developing a multi-engined electric air taxi has just received $100 million in venture funding from several major outfits, including Toyota.
2 Feb 18 - A Japanese company is moving ahead with plans to equip ocean-going cargo ships with rigid sails embedded with solar panels.
2 Feb 18 - Irish airline Ryanair has vowed to eliminate use of nonrecyclable plastics on aircraft and at head offices and bases.
1 Feb 18 - A Qantas aircraft powered partly by mustard seeds has made the first biofuel flight between Australia and the United States.
26 Jan 18 - The world's first fully electric, emission-free and potentially crewless container barges are to operate from European ports this northern summer.
23 Jan 18 - Twenty new electric vehicle projects, including a 58-tonne truck to carry dairy products and developing a qualification for EV technicians, are to receive government funding.
23 Jan 18 - All of Norway's short-haul airliners should be entirely electric by 2040, says the country's airport operator, cementing the Nordic nation's role as a pioneer in the field of electric transport.
12 Dec 17 - The shipping industry will be urged to align with international climate goals under a declaration to be launched at a climate summit in Paris today.
7 Dec 17 - Carmakers putting huge investment into electric vehicles at the behest of governments a having to live with the fear of potentially choking on unsold inventories.
6 Dec 17 - Some of the world's most established carmakers are starting to reveal what they've been working on for the EV world.
5 Dec 17 - Pure electric cars cost less over four years than petrol or diesel cars in the UK, US and Japan, researchers say, but China is set to lead the market.
4 Dec 17 - Electric cars remain something of a novelty, commanding premium prices and presenting charging challenges, but another kind of electric vehicle has been gaining momentum: the e-bike.
---