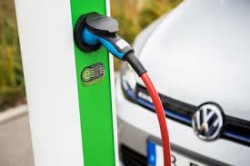 Monday - It's been 10 years since Apple unleashed a surge of innovation that upended the mobile phone industry. Electric cars could be about to pull the same trick on Big Oil.
Monday - Land rights defenders from 29 countries have written to the UN asking it to act against violent corporate and state-sponsored groups which they say are threatening their lives and trashing the environment.

Monday - The 2017 North Atlantic hurricane season still has about five weeks to go, but it's already one of the most expensive on record. Repeated storms are stretching the public and private sectors thin.

Monday - European cities are stepping up their efforts on shared mobility, aiming to reduce traffic jams and pollution while generating the most profitable business in this field on the planet.

Monday - Countries with large quantities of waste from forestry, manure or straw from farms are now looking for economic ways to turn them into forms of renewable energy.

Monday - London could reduce its waste by 60 per cent by 2041 through a circular economy approach, says a new report.

Monday - A cache of decaying notebooks found in a crumbling Congo research station has provided unexpected evidence with which to help to solve a crucial puzzle – predicting how vegetation will respond to climate change.
---
Monday - Evian has introduced its first carbon-neutral bottling facility as part of the company's plans to become 100 per cent carbon neutral by 2020.
Friday - President Daniel Ortega has announced that Nicaragua will sign the Paris Agreement, leaving the US and Syria the only two countries not taking part in the global accord.
Friday - Theresa May has issued a veiled warning to Donald Trump, arguing that his plan to withdraw from the Paris climate change treaty ranks alongside North Korea's nuclear missile tests as a threat to...
Friday - Fiji Prime Minister Frank Bainimarama has urged leaders in New York to look beyond narrow self-interest as he outlined his plans for the COP23 climate talks presidency.
Friday - The European Commission is preparing an update of its low-carbon economy roadmap for 2050, acknowledging that the bloc's current target of cutting greenhouse gas emissions at least 80 per cent by...
Friday - Simplifying "sell by" dates should help to reduce food waste, which releases greenhouse gases as it rots in landfills. The move could save people money, too.
Friday - The extreme weather of the past months is a game-changer: surely now the world is ready to talk about climate change as a civilisation-collapsing catastrophe.
Friday - First prize in a tropical architecture design competition went to an 11-storey marvel built using recycled building materials, waste plastic and glass bottles.
Thursday - Spot NZUs opened today at $18.20 bid and $18.30 offered, after last fixing at $18.20.
Thursday - A coalition of global corporations has launched a global campaign to accelerate the shift to electric vehicles.
Thursday - India, the world's fifth-largest car market is readying for a stupendous transformation: moving completely toward electric vehicles by 2030.
Thursday - Right now, the capability of the UN's institutions to understand, prepare and respond to climate change risks is terrifyingly inadequate.
---