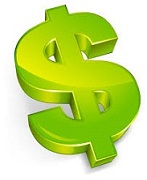 Today 9:00am - The Government might crack down on companies using cheap credits to cover their carbon liabilities while banking or selling credits given to them by taxpayers.

Monday - Synthetic greenhouses gases, like those used in refrigeration and air conditioning, could come under a new product stewardship regime.

Friday - The high cost of land means that even at $24 a tonne, New Zealand cannot rely on new forests to meet its 2030 emissions reduction target, the forestry industry says.

Friday - The Government's plan to use the Emissions Trading Scheme to encourage more native forests is a smart move and will help to protect farms, towns and infrastructure from extreme weather events, an environmental organisation says.

16 Aug 18 - Carbon prices have smashed through the $24 barrier for the first time in nearly a decade of carbon trading in New Zealand, increasing pressure on the Government to lift the $25 price cap.

15 Aug 18 - The Government is being told to take the brakes off the carbon market and immediately lift the maximum price to $30 a tonne.

15 Aug 18 - Settling down to make a submission on the latest review of the Emissions Trading Scheme and need a hand?
---
14 Aug 18 - The Government might intervene in the market to lift carbon prices before 2020, but it has no plan to introduce a price floor.
14 Aug 18 - The Government has finally unveiled its proposals for changing the way forestry is treated under the Emissions Trading Scheme – including a proposal for new permanent forestry provisions.
13 Aug 18 - Lifting the cap on the carbon price and limiting the supply of units are two of the proposals in the Government's new review of the Emissions Trading Scheme.
13 Aug 18 - The phasing out of the one-for-two carbon subsidy saw a big jump in the number of free carbon credits given to heavy industries last year.
10 Aug 18 - Emitters appear to be starting to arbitrage the Emissions Trading Scheme.
10 Aug 18 - Single-use plastic bags are to be phased out.
8 Aug 18 - More details of the Government's new "well-being" approach to setting the nation's budget are emerging.
2 Aug 18 - More native trees would be planted if the Emissions Trading Scheme were simplified, says Air New Zealand.
1 Aug 18 - The Paris Agreement cannot be met without cutting methane emissions, the Government has been told.
31 Jul 18 - Green Party co-leader James Shaw might be the climate minister, but it's in his statistics portfolio that he is about to change everything.
30 Jul 18 - Climate minister James Shaw isn't commenting on the risk of arbitrage as carbon prices climb closer to the Government's artificial price cap.
30 Jul 18 - National Party leader Simon Bridges is promising to have "the best ideas" on the environment.
---