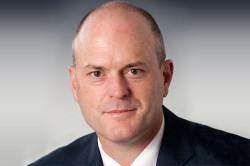 Thursday - By TODD MULLER | It was disappointing to see yesterday's Carbon News claim that figures I had used in my recent article were "wide of the mark".

18 Dec 18 - Trillions of dollars of investments are being taken out of carbon-intensive companies, says BILL McKIBBEN. Governments must now take notice.
14 Dec 18 - The Government's Emissions Trading Scheme announcement this week has left carbon forestry pioneer Dr MURRAY McCLINTOCK, of Nelson company Carbon Farm, underwhelmed and asking when the real action on combatting climate change will begin.

8 Nov 18 - BY GEORGE MONBIOT | By downplaying our environmental crisis, Sir David Attenborough's BBC films have generated complacency, confusion and ignorance.
16 Oct 18 - By ADELIA HALLETT | Today is the funeral of a man who pushed, to the best of his scientific and political ability, to get action on climate change.

27 Sep 18 - By PETER NEWMAN | I began my life as an activist academic in 1979 when the Western Australia government closed the Fremantle railway, saying buses would be better. Patronage immediately fell by 30 per cent and I ran a four-year campaign to save the railway.

18 Sep 18 - By GEORGE MONBIOT | We must challenge the corporations that urge us to live in a throwaway society rather than seeking 'greener' ways of maintaining the status quo.
---
17 Sep 18 - By SIR ALAN MARK | After decades of sitting on our hands, the simple the act of commissioning an inquiry into becoming a low-carbon economy has been hugely positive on public perception.
14 Sep 18 - By PETER HOLDING | Farmers are dealing with increasingly extreme weather as a result of global warming. We need meaningful action now.
7 Sep 18 - By KATE MARVEL, climate scientist | I'm going to say something controversial. As a climate scientist, I predict a sustained, noticeable, and severe cooling trend across the Northern Hemisphere.
23 Aug 18 - By GREG CAMPBELL | When 60 chief executives of large New Zealand companies recently committed to a transition to a low- emissions economy, some environmentalists were wary.
2 Aug 18 - By PHIL McDUFF | The damage caused by our addiction to burning fossil fuels will be so widespread that nobody stands to gain.
27 Jun 18 - By Toyota NZ chief executive ALASTAIR DAVIS | The Productivity Commission's draft on the move to a low-carbon emission economy through a Zero Carbon Act is a sound report on what lies ahead.
20 Jun 18 - By JONATHAN McKEOWN | It is always refreshing when structures and processes work as they were designed to. It's an absolute triumph when it involves the public sector, an industry body and business.
8 Jun 18 - The Australian Senate's declaration last month that climate change is a "current and existential national security risk" was clearly intended to inject much-needed urgency into the country's climate...
7 Jun 18 - Climate minister James Shaw says we're in the midst of a new Industrial Revolution – and that's why he's asking for input on the Zero Carbon Bill before it's drafted.
1 Jun 18 - By BILL McKIBBEN | In case anyone wondered, this is how the world ends: with the cutest, progressivest, boybandiest leader in the world going fully in the tank for the oil industry.
31 May 18 - By NEIL WALKER | In Gilbert and Sullivan's opera The Gondoliers, we hear about a king "in wonder working days of old whose heart was twice as good as gold", but who, in the end, "although no one...
30 Apr 18 - The Productivity Commission might be talking about big things from the energy sector, but the Government doesn't seem to want to know, says Bioenergy Association chief executive BRIAN COX.
---