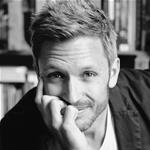 21 Mar 18 - THE PARIS accord is built on speculative tech fantasies. It can not save us from climate catastrophe, says Dr JASON HICKEL of the University of London.

8 Nov 17 - Syria has decided to sign the Paris agreement on climate change, the world's final functioning state to do so.

22 Sep 17 - President Daniel Ortega has announced that Nicaragua will sign the Paris Agreement, leaving the US and Syria the only two countries not taking part in the global accord.

28 Jul 17 - Whether countries have the legal right to back out of their climate commitments is irrelevant. Itís up to defenders to make sure it hurts them politically.

27 Jul 17 - A new global temperature baseline casts doubt on humanity's ability to meet the Paris target.

7 Jun 17 - Global emissions can be pushed down to net zero by 2060 to meet the climate goals of the Paris Agreement, says the International Energy Agency.

25 May 17 - A United States withdrawal from the Paris Agreement could be the best outcome for international climate action.
---
3 Apr 17 - President Donald Trump is planning to decide by late May on whether the US should stay in the Paris climate change agreement.
31 Mar 17 - Only three European countries are on course to achieve the Paris Agreement targets, according to research which ranks the UK in fifth position on its progress towards the landmark climate treaty.
6 Mar 17 - A new record warm temperature for Antarctica has been confirmed by the World Meteorological Organisation as sea ice surrounding the continent has shrunk to a record low.
2 Mar 17 - The world needs a way to verify that nations have made their promised carbon cuts in order to make the Paris agreement effective. And a sophisticated new satellite might be the answer.
2 Mar 17 - Philippines President Rodrigo Duterte has signed the Paris Agreement on Climate Change putting the deal one step closer to ratification in the country.
30 Nov 16 - The world will not achieve its climate goals without an active US administration leading on greenhouse gas cuts, the White House has warned.
29 Nov 16 - Countries have two years of arguing over the fine-print of the Paris climate deal ahead of them: itís time to focus on whatís happening in the real world.
11 Oct 16 - Slowing down construction of coal-fired power stations will be vital to hit globally agreed climate change goals, says World Bank president Jim Yong Kim.
7 Oct 16 - With a speed almost unknown in the annals of diplomacy, the Paris Agreement on climate change is ready to come into force a bare 11 months after it was reached on December 12 last year.
7 Oct 16 - Australia is not alone in having not yet ratified the Paris Agreement. When all the EU member states have formally joined it will leave Chile, Israel, Japan, Turkey and Australia as the only OECD...
7 Oct 16 - US president Barack Obama has said the Paris climate deal could prove a ďturning pointĒ in the effort to avoid dangerous global warming.
6 Oct 16 - New Zealandís plans to buy its way out of emissions reductions run foul of the United Nationsí Framework Convention on Climate Change, Opposition parties say.
---