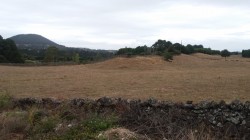 Friday - This year is on track to be one of New Zealand's hottest on record, meaning five of the 10 warmest years have occurred since 2013, scientists say.

Friday - Heat-related deaths are surging around the world, particularly among older people, scientists say, warning of growing pressure on health systems hit hard by covid-19.

Monday - People worried about the climate crisis are deciding not to have children because of fears that their offspring would have to struggle through a climate apocalypse, according to the first academic study of the issue.

18 Nov 20 - New Zealand is heading for another marine heatwave this summer – the third in four years, scientists are warning.

11 Nov 20 - Scientists can now take a pledge committing them to tell the unvarnished facts: uncompromising public statements explaining how grave the reality is.

28 Oct 20 - Scientists have found evidence that frozen methane deposits in the Arctic Ocean – known as the "sleeping giants of the carbon cycle" – have started to be released over a large area of the continental slope off the East Siberian coast, the Guardian reveals.

28 Oct 20 - While this year will be memorable for many reasons, it is now more likely than not that 2020 will also be the warmest year for the Earth's surface since reliable records began in the mid-1800s.
---
28 Oct 20 - Half a planet apart, one low-lying and the other on the roof of the world, two huge regions confront an increasing dust risk − a menace to jobs, to food and to lives.
22 Oct 20 - Once again science has presented evidence that a new geological epoch is here. This human footprint is all our own work.
21 Oct 20 - Nights are warmer. So are northern lakes. And farm livestock are at greater risk of disease, thanks to rising heat.
13 Oct 20 - Extreme weather events have increased dramatically in the past 20 years, taking a heavy human and economic toll worldwide, and are likely to wreak further havoc, the UN has said.
13 Oct 20 - Hearing eco-friendly tips such as riding bikes instead of driving and going vegan to save the planet actually makes people less likely to do anything about climate change, new research shows.
7 Oct 20 - This year has been hell on earth, in more ways than one. Catastrophic blazes have spanned the planet from Australia to the Arctic, and wildfires have torched large swaths of the western United...
1 Oct 20 - A super-enzyme that degrades plastic bottles six times faster than before has been created by scientists and could be used for recycling within a year or two.
9 Sep 20 - Live fast, die young is a truism often applied to rock stars but could just as easily describe trees, according to new research. Trees that grow rapidly have a shorter lifespan, which could spell bad...
4 Sep 20 - This winter was the warmest on record in New Zealand and is in line with scientific predictions about climate change, scientists say.
3 Sep 20 - From one end of the Americas to the other, climate heating is subjecting the plant world to radical change, with cold-resistant species increasingly yielding place to those that welcome the rising...
2 Sep 20 - The amount of carbon dioxide emitted by Arctic wildfires this year is already 35 per cent higher than the figure for the whole of 2019.
27 Aug 20 - Humankind has already begun to reshape the biggest available living space on the planet and to leave its mark in the changing oceans.
---