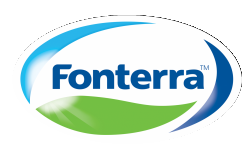 Thursday - FONTERRA is implementing an immediate ban on new coal-fired boilers, but says it is not yet ready to be coal-free.

Thursday - New Zealand should have a Cabinet minister responsible for meeting the Sustainable Development Goals, the United Nations has been told.

Thursday - Ten years ago, associate climate minister Tim Groser was hopeful some sort of agreement to replace the Kyoto Protocol would be negotiated in Copenhagen later that year.

Wednesday - The Bioenergy Association wants farmers who cut greenhouse gas emissions to be eligible for carbon credits now.

Wednesday - Ten years ago, New Zealand was hopeful of making progress on the way greenhouse gas emissions from agriculture were treated in international climate agreements.

Tuesday - Farmers will face a price on emissions from 2025 at the latest, the Government says.

Tuesday - The Government is pushing ahead with plans to make New Zealandís electricity generation 100 per cent renewable, despite advice from the Interim Climate Change Committee that it would be better to focus on electrifying the transport and industrial heat sectors.
---
Tuesday - Submitters on the zero-carbon bill support a target of limiting warming to 1.5deg being enshrined in legislation.
Tuesday - Emissions from government vehicles are falling.
Tuesday - Ten years ago, Al Gore was telling Australia to get on with carbon trading.
Monday - The Labour Party is building a campaign base to push through the zero-carbon legislation.
Monday - Farmers facing falling log exports and prices for timber from woodlots are being urged to consider a new market Ė bioenergy.
Monday - Ten years ago, we got the first hint that the Maori Party was going to support changes to the Emissions Trading Scheme.
Monday - An ambitious export plan could generate billions of dollars and make Australia the centre of low-cost energy in a future zero-carbon world.
12 Jul 19 - Functioning international carbon markets are a decade away Ė probably two, New Zealandís climate minister says.
12 Jul 19 - Ten years ago, farmers were denying they were climate change deniers and asking why New Zealandís huge exclusive economic zone wasnít included in the countryís emissions profile.
11 Jul 19 - Methane from farm animals in New Zealand is doing more damage to the climate than the combined impacts of all other greenhouse gases, a new analysis says.
11 Jul 19 - Ten years ago, farmers pushing for the development of a market in soil carbon were running into a wary climate minister.
10 Jul 19 - The Government is gearing up to auction carbon units from the end of next year at the latest.
---