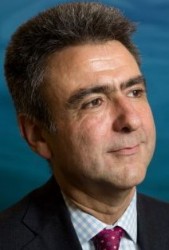 Tuesday - The global shift from fossil fuels to renewable energy will continue regardless of political action from politicians such as Donald Trump and Tony Abbott, a senior ratings analyst says.

Tuesday - The awful news that all but two penguin chicks have starved to death out of a colony of almost 40,000 birds is a grim illustration of the enormous pressure Antarctic wildlife is under.
Tuesday - A recent story in the global media on 621 plants being built globally was played up in various media – but the figure is way off the mark.
Tuesday - Chevron has become the second big oil company to abandon plans to drill for oil in the Great Australian Bight, almost exactly a year after BP ditched its more advanced plans for the untapped basin.

Tuesday - Today, one out of six people on Earth live in Africa. These same projections predict that the proportion will be one in four in 2050 and more than one in three by 2100.

Tuesday - Major clothing and textile companies, including Burberry, Adidas, Timberland, and Levi's have pledged to use 100 per cent sustainable cotton by 2025.

Tuesday - The European Union has opted for a public awareness campaign on the impact of plastics on the environment, saying a tax would not be sustainable.
---
Monday - The UK Government's clean growth strategy unequivocally states that tackling climate change and a prosperous economy go hand in hand.
Monday - A new plan to accelerate production of biofuels for passenger planes has drawn stinging criticism from environmentalists who argue that most of the world's rainforests might have to be cleared to...
Monday - Fires, drought and warmer temperatures were to blame for excess carbon dioxide in the atmosphere during the 2015-2016 El Niño, say scientists with NASA's Orbiting Carbon Observatory-2.
Monday - Germany's environment ministry fears high emissions from coal-fired power plants and transport will make the country miss its 2020 climate targets by a wider margin than previously anticipated.
Monday - Rapa Nui (Easter Island) has become the ultimate parable for humankind's selfishness; a moral tale of the dangers of environmental destruction. But new research paints a very different picture.
Monday - A super volcano in Italy is waking up. Scientists are trying to predict what it will do next, and what its unrest means for volcanoes worldwide.
Monday - Scientists have found clams and worms in the Baltic Sea are giving off as much gas as 20,000 dairy cows.
Friday - Billions of dollars of public money was sunk in new fossil fuel projects by the world's major development banks in the year after the Paris climate change deal was agreed, according to campaigners.
Friday - The UK and Canada challenge other nations to join them in committing to end coal power generation, saying "we are doing our part".
Friday - When you get into bed tonight, curling up on your memory foam mattress and fluffy pillows, you could be helping to reduce climate change.
Friday - Polluting vehicles would be banned from Oxford city centre under plans to bring in what officials believe would be the world's first zero emissions zone.
Friday - Southeast Asia's banks have only just started to think about their impact on society and the environment.
---