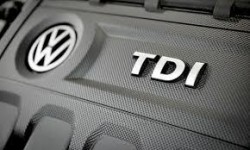 Wednesday - A court will decide tomorrow whether German cities can ban heavily polluting cars, potentially wiping hundreds of millions of euros off the value of diesel cars on the country's roads.

20 Feb 18 - Apartments to be built in the Dutch city of Eindhoven will be a 75m high skyscraper, which will include space for 125 trees, and 5200 plants.

19 Feb 18 - Dairy farms in the Netherlands are producing so much dung they can't get rid of it safely. Now the WWF is calling for a 40 per cent cut in herd numbers.

19 Feb 18 - New research has highlighted how the Nordic countries are leading by example in the green finance market.

16 Feb 18 - Germany is thinking of making public transport free as it scrambles to meet EU air pollution targets and avoid big fines.

15 Feb 18 - The coalition agreement between the German Conservatives and the Social Democrats outlines a relatively ambitious energy policy.

13 Feb 18 - Paris could become the first city in Europe to try to defray the cost of climate change by taking fossil fuel companies to court.
---
8 Feb 18 - The European Commission will present legislation in May to define what represents "green" investment.
8 Feb 18 - The European Investment Bank has approved a loan to the Southern Gas Corridor, in a move environmentalists described as a "historical mistake".
7 Feb 18 - The EU has backed French calls to make trade deals with the world's second-biggest economy contingent on membership of the Paris climate agreement.
2 Feb 18 - A sustainability index has been launched to track the performance of environmentally and socially responsible European companies.
1 Feb 18 - Renewable technologies - wind, solar and biomass - have beaten coal generation for the first time in the EU.
31 Jan 18 - French President Emmanuel Macron has announced that all the country's coal-fired plants will shut down by 2021- two years earlier than initially planned.
26 Jan 18 - Two hundred of the Netherlands' biggest companies have been told by their government to stop sourcing fuel from a major Dutch gas field within four years following a series of increasingly...
26 Jan 18 - An increase in transport sector emissions drove up Germany's total greenhouse gas emissions for the second time in a row in 2016.
25 Jan 18 - Economists say a global carbon tax would efficiently shift the world to safer energy production. So why is it barely mentioned?
15 Dec 17 - Poland is in no hurry to ditch coal power any time soon but the new prime minister insists nuclear energy and renewable sources are a part of the country's future energy mix.
14 Dec 17 - Germany is the leading nation for recycling, followed closely by Wales and Singapore, according to new research.
14 Dec 17 - A war on waste food in France has helped it secure the top spot in a ranking of countries by their food sustainability.
---