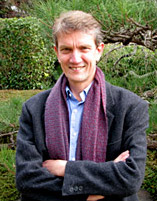 Today 10:00am - Issuing carbon credits for schemes that cut greenhouse gas emissions could tip the balance in favour of projects like public transport, a consultant says.

Tuesday - The Productivity Commission is under-estimating the role the Resource Management Act can play in cutting New Zealand's greenhouse gas emissions, the Auckland District Law Society says.

Friday - The mining industry possibly got more than it bargained for when it decided to hold its annual dinner in Christchurch's Cardboard Cathedral this month – a climate change debate with the Anglican Church.

Friday - The extreme weather of the past months is a game-changer: surely now the world is ready to talk about climate change as a civilisation-collapsing catastrophe.

20 Sep 17 - New Zealand could meet a large chunk of its Paris Agreement emissions reduction target through cuts in emissions at home, a new report says.
19 Sep 17 - Ditching the Emissions Trading Scheme in favour of a carbon tax will not solve New Zealand's emissions woes, a new report says.
19 Sep 17 - Global warming can be held to 1.5deg if there is the political will, new research published today shows.
---
14 Sep 17 - A climate action plan that includes a fund to relocate people dispossessed by climate change now has the support of more than 320,000 people.
13 Sep 17 - Environmental rights could be enshrined in the Bill of Rights, if not in a constitution, under a Labour government.
13 Sep 17 - Pope Francis has slammed climate change doubters as 'stupid' in the wake of the Caribbean hurricanes.
12 Sep 17 - If Sir Geoffrey Palmer had had his way, New Zealand would have already cut greenhouse gas emissions by 40 per cent.
5 Sep 17 - New Zealand has signed a statement calling for renewed co-operation on carbon markets.
4 Sep 17 - A climate change report the Government didn't want public yet has been released by the Green Party.
30 Aug 17 - The Government's refusal to release a report on the impacts of climate change suggests it might contain something politically damaging, says constitutional law expert and former Prime Minister Sir...
22 Aug 17 - Is taxing or trading the best way to get New Zealand's emissions down?
18 Aug 17 - Our core ecological problem is not climate change. It is overshoot, of which global warming is a symptom
17 Aug 17 - New Zealand's climate change policy is an "unholy mess" that won't be fixed if the Cabinet doesn't want it to be, says former prime minister and constitutional expert Sir Geoffrey Palmer.
16 Aug 17 - Eminent New Zealanders backed by 60 NGOs will tell MPs today what they should do about climate change.
10 Aug 17 - New Zealand's lack of a carbon cap is one of the issues on the table for the Productivity Commission.
---