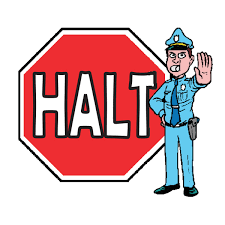 26 Mar 20 - Changes to the Emissions Trading Scheme are in lockdown along with the rest of the country.

25 Mar 20 - New Zealand's carbon markets will continue trading through the covid-19 pandemic shutdown.

19 Mar 20 - The global economic downturn brought on by the Covid-19 pandemic is hitting carbon prices.
18 Mar 20 - The operator of a new carbon-trading platform says it is responding to demand from its customers.

17 Mar 20 - Transpower is moving into the carbon-trading business.
13 Feb 20 - The lack of a global carbon-trading market is holding back investment in offsets, a new report says.

28 Jan 20 - New Zealand carbon prices have shot to record levels on the back of proposed changes to the Emissions Trading Scheme.
---
21 Nov 19 - The Government is looking for someone to build and run its new carbon-credit-auctioning platform.
15 Nov 19 - The Government is looking at setting a maximum bid lot to stop a handful of entities getting control of the New Zealand carbon market.
18 Jun 19 - Businesses are demanding the development of international carbon markets as the world battles a climate emergency, negotiators have heard overnight.
17 Jun 19 - Rules governing the development of international carbon markets will be top of the agenda at international climate talks this week.
16 May 19 - THE $25 price-cap on New Zealand carbon will be gone by the end of 2022 and a price floor is a possibility, the Government has just announced. Full details in tomorrow morning's Carbon News.
20 Mar 19 - The trading house that 10 years ago today handled the first trade under New Zealand's Emissions Trading Scheme is about to change hands.
16 Oct 18 - New Zealand is about to get a managed funds service based on carbon.
20 Sep 18 - Carbon prices in major advanced economies are too low to cut greenhouse gas emissions and stave off the worst effects of climate change, says the OECD.
31 Aug 18 - New Zealand carbon is trading over the unofficial cap price of $25, prompting new calls for the Government to hedge the country's looming carbon debt.
10 Jul 18 - New Zealand's voluntary carbon market has had a huge boost with the purchase of $1.5 million worth of forestry credits by one of the companies driving corporate support for the low-carbon economy.
31 May 18 - Today is Emissions Trading Scheme Surrender Day – the last day for emitters to surrender units to cover their emissions last year.
29 May 18 - Climate minister James Shaw is to visit the world's largest carbon market – China.
---