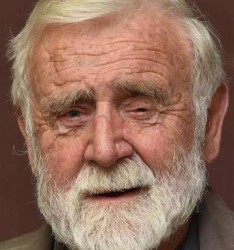 Today 9:00am - Parliament is being urged to change the "bizarre and dangerous" law banning local councils from considering greenhouse gas emissions when granting planning consents.

Today 9:00am - New Zealand comes out on top in a row with Australia about climate change, according to The Guardian.

Today 9:00am - Some of the heavyweights of the agricultural industry appear before Parliament's environment select committee today to talk about the Emissions Trading Scheme.

Wednesday - The Government's latest move towards getting rid of coal-fired boilers in hospitals and schools shows growing market confidence in the country's biomass supply, the Bionergy Association says.

Wednesday - Parliament's environment select committee is hearing submissions today and tomorrow on reforms of the Emissions Trading Scheme and the Resource Management Act.

Tuesday - Switzerland is joining the New Zealand-initiated trade agreement on climate change.

Tuesday - Emissions returns have opened, and close on March 31.
---
17 Dec 19 - The names of the experts who will make up the Climate Change Commission have been announced.
12 Dec 19 - Failure to cut greenhouse gas emissions has seen New Zealand ranked 37th and in the "low" category in an international assessment of performance on climate change.
11 Dec 19 - New Zealand's greenhouse gas emissions will decrease steadily to 2030 but will still be well above 1990 levels, officials have told international climate talks in Madrid.
9 Dec 19 - New Zealand faces up to the world in Madrid today to explain how it is meeting its emissions reduction targets despite a 23 per cent rise in gross emissions and 65 per cent rise in net emissions...
9 Dec 19 - The second week of the latest Conference of the Parties of the United Nations Framework Convention on Climate Change – better known as COP25 – is under way in Madrid.
5 Dec 19 - Prime Minister Jacinda Ardern is under international pressure to increase New Zealand's 2030 emissions reduction target in line with the Paris Agreement.
4 Dec 19 - The Government is to assess the climate implications of every major decision it makes.
2 Dec 19 - Two weeks of international climate negotiations kick off in Madrid today.
29 Nov 19 - The Government-owned Accident Compensation Corporation is likely to remain under pressure to withdraw $1 billion worth of investments in fossil-fuel companies.
28 Nov 19 - The Government says it will not interfere in the Accident Compensation Corporation's decision to invest in fossil fuels.
26 Nov 19 - Extra carbon stored in pre-1990 forests should be recognised with carbon credits, forest owners say.
26 Nov 19 - Councils will be required to protect native species from the impacts of climate change under proposed new rules.
---