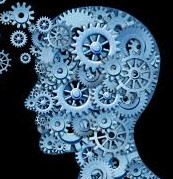 Monday - Deeper pools of capital, a smart, skilled and motivated workforce and plentiful clean energy are behind the Government's plans for the future of the economy.

Monday - New Zealand will again take centre stage at international climate talks in New York, with Prime Minister Jacinda Ardern giving a keynote speech in the early hours of tomorrow morning.
Monday - Ten years ago, world leaders gathered in New York for the annual United Nations climate summit failed to offer commitments to bold solutions for climate change.
Friday - New rules to improve water quality will also drive down New Zealand's greenhouse gas emissions – but the Government doesn't know by how much.
Friday - Ten years ago, pundits were predicting that India and China would be big players in global carbon markets.

Thursday - Progress is being made at last on assessing the risk climate change poses to New Zealand.

Thursday - The Government has released new advice for local businesses wanting to voluntarily offset their emissions.
---
Thursday - Ten years ago, Europe was challenging United States president Barack Obama to do more on climate change.
18 Sep 19 - Prime Minister Jacinda Ardern agrees with farmers that greenhouse gas emissions from agriculture should be managed at a farm level.
18 Sep 19 - Ten years ago, doctors were warning that a "weak" response to the climate crisis would be catastrophic for public health.
17 Sep 19 - The Government is putting $10 million into breeding cows that produce more milk and fewer greenhouse gases and can withstand heat.
17 Sep 19 - Ten years ago, associate climate minister Tim Groser, bound for climate talks in New York, was optimistic the rest of the world was starting to "get" New Zealand's argument that something would have...
16 Sep 19 - New Zealand had the opportunity a decade ago to adopt the type of agricultural emissions pricing regime for which farmers are now fighting.
16 Sep 19 - The farming industry is upping pressure on the Government for its own emissions-pricing regime.
13 Sep 19 - New Zealand agriculture can be carbon-neutral but it is slipping behind developments in Ireland, former Speaker, UK ambassador and agricultural scientist Sir Lockwood Smith says.
13 Sep 19 - Wellington is the new Paris of the South, according to the latest cities' liveability index.
13 Sep 19 - Ten years ago, the National Government announced a deal with the Maori Party that led to the gutting of the Emissions Trading Scheme.
12 Sep 19 - ANYTHING in the zero-carbon bill that MPs can't agree on should be referred to the new climate commission, Parliamentary Commissioner for the Environment Simon Upton has told MPs.
12 Sep 19 - Extra demand for electricity as the country's economy decarbonises needs to be co-ordinated if the system is to cope, MPs have heard.
---