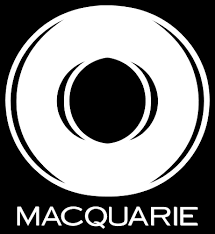 Friday - The UK government's decision to sell the Green Investment Bank to Australian bank Macquarie for £2.3bn has been attacked by critics including the Liberal Democrats and Greenpeace as "politically dubious" and a "disaster.

Friday - Every year, more than 60 per cent of the world's seaborne cargoes and 30 per cent of the world's shipping containers pass through China's ports, creating an air pollution problem Beijing is now trying to solve.

Friday - Trump administration officials have postponed a meeting scheduled for this week to discuss the US government's position on the Paris climate change agreement.

Friday - Ask someone in Flint, Michigan, or São Paolo, Brazil — the list of cities rocked by water disasters seems to grow each day — how much safe, clean water is worth.

Friday - Toyota has again won the World Green Car-of-the-Year Award.

Friday - The fastest-growing occupation in the United States — by a long shot, according to the Bureau of Labor Statistics — is wind turbine technician.

Friday - New York's thousands of food carts are generating carbon credits.
---
Thursday - Harvard scientists later this year will redirect the sun's rays back into space as part of a larger research programme aimed at understanding the benefits and risks of geoengineering the planet to...
Thursday - Despite opposition from environmental groups and President Obama's 2016 ban on drilling in federal Arctic waters, exploration in Alaska has revealed massive new volumes of oil.
Thursday - A committee of Brazil's Congress has approved proposals to roll back protections on 1.1 million hectares of forest and national park.
Thursday - From the ochre-coloured Australian outback to the windswept Scottish coast, cricket is defined almost entirely by the weather conditions. If they change, so does the essence of the game.
Thursday - A freezer malfunction at a university has melted part of the world's largest collection of ice cores from the Canadian Arctic, reducing some of the ancient ice into puddles.
Thursday - The Harvard scientist who pioneered a "bionic leaf" that could generate the production of fuel has taken artificial photosynthesis a step further.
19 Apr 17 - Restoring soil fertility is one of humanity's best options for making progress on three daunting challenges: Feeding everyone, weathering climate change and conserving biodiversity.
19 Apr 17 - By TIM RADFORD | Keep that seat belt buckled − it could be a bumpy flight. New research predicts that severe clear air turbulence in the stratosphere could increase by 149 per cent because of...
19 Apr 17 - Seattle startup Zunum Aero has received funding from Boeing HorizonX and JetBlue Technology Ventures toward making its dream of electrified air travel a reality.
19 Apr 17 - Donald Trump is a creep and unpleasant to look at, but at least he's not a stunning hypocrite when it comes to climate change, says climate activist Bill McKibben.
19 Apr 17 - Around 250 million years ago, life on Earth nearly came to an end, in a mass extinction between the Permian and Triassic periods known as the Great Dying.
19 Apr 17 - Luke Skywalker's family farmed moisture from the atmosphere using devices called "vaporators". In the planet's hot and dry desert landscape, moisture farming was an important activity for survival.
---