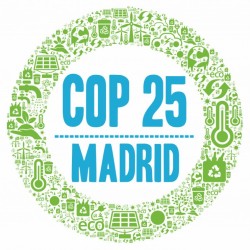 Today 12:00pm - New Zealand faces up to the world in Madrid today to explain how it is meeting its emissions reduction targets despite a 23 per cent rise in gross emissions and 65 per cent rise in net emissions since 1990.

Today 12:00pm - The second week of the latest Conference of the Parties of the United Nations Framework Convention on Climate Change – better known as COP25 – is under way in Madrid.

Today 12:00pm - Ten years ago, New Zealand farmers were being told they could cut greenhouse gas emissions by keeping their cows indoors at night.

Friday - Companies with high levels of greenhouse gas emissions are worth less than low-emitting companies, says financial analysis and advisory firm Forsyth Barr.

Friday - Ten years ago, international climate negotiations in Copenhagen were split over a push by small island nations to limit warming to no more than 1.5deg – something more than half the world's countries said they would not support.

Thursday - Prime Minister Jacinda Ardern is under international pressure to increase New Zealand's 2030 emissions reduction target in line with the Paris Agreement.

Thursday - New Zealand will sign up to new international maritime regulations to reduce ship emissions and lift air quality around ports and harbours.
---
Thursday - A hot December could see 2019 become New Zealand's warmest year on record.
Thursday - Air New Zealand has begun trialling edible coffee cups with customers in the air and on the ground.
Thursday - Ten years ago, hopes were high that a global climate agreement to replace the Kyoto Protocol would be in place within six months.
Wednesday - Businesses say a hydrogen-export industry drastically cutting emissions from fossil fuels could be stymied by red tape and a failure to recognise the value of "blue" hydrogen.
Wednesday - The Government is to assess the climate implications of every major decision it makes.
Wednesday - Ten years ago, the collapse of plans for an Emissions Trading Scheme in Australia left New Zealand officials scrambling to patch up the rules of our own scheme.
3 Dec 19 - New Zealand's plan to use carbon credits to meet part of its emissions reduction target means the country has a big stake in international climate negotiations now under way in Madrid.
3 Dec 19 - Ten years ago, the future looked bright for New Zealand's first tidal energy scheme, with Todd Energy taking a cornerstone stake in Crest Energy.
2 Dec 19 - Institutional investors will either stay away or demand higher returns in New Zealand and Australia if their governments don't produce credible, long-term climate investment strategies, a new report...
2 Dec 19 - Two weeks of international climate negotiations kick off in Madrid today.
2 Dec 19 - Ten years ago, world leaders were heading for international climate change talks in Copenhagen with high expectations.
29 Nov 19 - By publisher ADELIA HALLETT | It must be tempting, if you're in the New Zealand delegation at climate talks in Madrid next week, to rest on your laurels, take the pats on the back, bask in the...
---