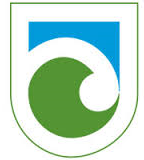 Today 11:00am - By publisher ADELIA HALLETT | Thirty years ago today, New Zealand was on the verge of a breakthrough in environmental management.

Thursday - Officials will report to the Government in the middle of the year on the next round of changes to the Emissions Trading Scheme.

Wednesday - Landowners are planting forests again – and farmers looking to offset emissions appear to be among them.

Wednesday - Former environment minister Simon Upton – who last week delivered a major report critical of New Zealand's environmental performance – is likely to be the next Parliamentary Commissioner for the Environment.

Tuesday - New Zealand and China are to work together on developing an Asia-Pacific carbon market, and will double-team over the way agriculture is treated in international climate negotiations.

Tuesday - New Zealand's greenhouse gas emissions from energy fell overall in the December quarter – but the rising use of liquid fossil fuels means emissions from transport are climbing.

Tuesday - A report showing widespread uptake of solar energy will push power costs up for the poorest New Zealanders is out of step with international findings, says a solar energy company.
---
Monday - Pollution of waterways by agriculture must be tackled to protect the world's fresh water, the OECD is warning.
Monday - Mass uptake of solar panels and electric vehicles could make New Zealand's poorest worse off, says a new report.
24 Mar 17 - The Labour and Green parties have agreed to a set of budget responsibility rules that includes environmental and social sustainability as well as financial responsibility.
24 Mar 17 - A cross-party report on how New Zealand can get to net-zero emissions in the second half of the century ignores some immediate opportunities, the Bioenergy Association says.
24 Mar 17 - Toyota New Zealand wants to work with the Government on cutting New Zealand's greenhouse gas emissions in line with the Paris Agreement.
23 Mar 17 - A bill to include sustainability measures in public finance reporting has been voted down – despite Government MPs saying they supported the sentiment.
22 Mar 17 - New Zealand has received the strongest indication yet of cross-party agreement on climate change, with climate minister and deputy prime minister Paula Bennett saying she can work with a new...
21 Mar 17 - Two reports out today signal a sea-change for New Zealand. One says the New Zealand's economy is reaching its environmental limits. The other says New Zealand cannot meet its Paris Agreement...
21 Mar 17 - The OECD says New Zealand needs to put a price on greenhouse gases from the agricultural sector.
21 Mar 17 - New Zealand cannot cut greenhouse gas emissions in line with the Paris Agreement and keep farming the way it is now.
20 Mar 17 - Two major environmental reports and a new sustainability law are on the agenda this week.
20 Mar 17 - Windflow Technology, the unprofitable wind turbine manufacturer, has widened its first-half loss and says it needs new injections of capital.
---