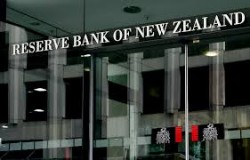 Monday - The Reserve Bank should be required to take climate change into account when assessing threats to the insurance industry, the finance minister says.

Monday - The 52nd Parliament sits this week for the last time, before being dissolved on August 12.

Monday - The United States was being warned it faced the prospect of 6.7 million Mexican climate-change migrants flooding its borders as warming temperatures caused crops to fail.

Friday - Spot NZUs are through $34 as they continue to smash records.

Friday - Today is the last day for submissions on new air-quality standards to reduce the amount of small particulate matter New Zealanders breathe.

Friday - Ten years ago, a majority of Australians wanted emissions trading in place within two years.

Thursday - Climate change is now swallowing the lion's share of the Government's environmental spending, prompting suggestions we should have a dedicated Climate Change Ministry.
---
Thursday - A shake-up of the waste management system means six industries will have to take responsibility for their products once consumers have finished with them.
Thursday - The Environment Committee is sitting today to discuss the Crown Pastoral Land Reform Bill.
Thursday - Ten years ago, Federated Farmers was worried foreign-owned forestry companies were going to turn New Zealand's farmland into carbon forests.
Wednesday - Authorities could have the power to seize land threatened by climate change under a proposed new Public Works Act-type law.
Wednesday - The Randerson Review of the Resource Management Act is released today.
Wednesday - Ten years ago, scientists were spicing up research into ways to cut methane emissions from livestock by experimenting with feeding turmeric and coriander and sheep.
28 Jul 20 - Anyone bidding for new oil and gas exploration licences will have to agree to ongoing consultation with Mâori for the life of the licence.
28 Jul 20 - Today is the last day to enter the Sustainable Business Awards – get yours in by 5pm.
28 Jul 20 - Ten years ago, Australian Prime Minister Julia Gillard was promising to form a citizens' assembly of "real Australians" to investigate climate change and emissions trading.
27 Jul 20 - Paying industry not to use electricity during peak demand should be considered as an alternative to a multi-billion-dollar new hydro scheme, an energy expert says.
27 Jul 20 - New Zealand's primary planning law, the Resource Management Act should be scrapped and replaced with totally new legislation, the Environmental Defence Society says.
27 Jul 20 - Companies responsible for 14 per cent of Australia's industrial emissions are coming together to figure out how to decarbonise the sector.
---