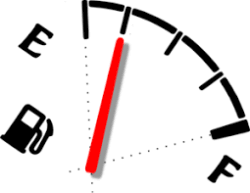 Thursday - Carbon prices in major advanced economies are too low to cut greenhouse gas emissions and stave off the worst effects of climate change, says the OECD.

Thursday - Triumph or catastrophe? Where will China's climate path lead us all? So far there are both hopeful moves and warning signs, a new book says.

Thursday - The European Commission's anti-competition team is looking into BMW, Daimler and the VW group for allegedly limiting the roll-out of technology meant to clean up car emissions.

Thursday - Three years after the Dieselgate scandal erupted, the number of highly polluting diesel vehicles on Europe's roads has risen to 43 million.

Thursday - Dozens of European countries are backing a plan to increase the use of hydrogen as an alternative to fossil fuels to cut the continent's carbon emissions.

Thursday - Germany has launched the world's first hydrogen train. It has a range of 960km on a single tank of hydrogen, similar to that of diesel trains.

Wednesday - Royal Dutch Shell has announced plans to reduce methane emissions.
---
Wednesday - In the last few days as hurricane Florence battered the east coast of the United States and typhoon Mangkhut hit the Philippines and China an important scientific breakthrough took place.
Wednesday - A global call has gone out to combat plastic pollution with plans to name and shame the most pervasive polluting companies.
Wednesday - New research shows direct evidence that toxic air – already strongly linked to harm in unborn babies – travels through mothers' bodies.
Wednesday - France plans to launch a major endeavour to triple the amount of cyclists on its streets within the next seven years.
Wednesday - Garment workers in Bangladesh have rejected an increase in the minimum wage, urging global brands to pay more for the clothes they buy.
Tuesday - If the cement industry were a country, it would be the third largest emitter in the world.
Tuesday - Budget airline EasyJet and three other major companies have been reported to the UK's Financial Reporting Council for failing to adequately report to shareholders on their climate change exposure.
Tuesday - By GEORGE MONBIOT | We must challenge the corporations that urge us to live in a throwaway society rather than seeking 'greener' ways of maintaining the status quo.
Tuesday - A tree species discovered in Cameroon nearly 70 years ago has been named -just in time to etch that name on its headstone.
Tuesday - Tequila, avocado and corn are proving their worth beyond Mexican fiesta staples as key components for a fast-growing bioplastics market.
Tuesday - Google Street View cars will be outfitted with sensors that test air quality in cities and towns across the globe.
Monday - New studies show Australia is on track to miss its Paris Agreement emissions target by nearly a billion tonnes.
---