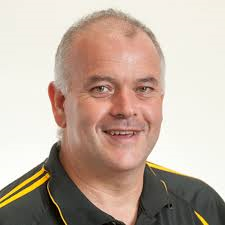 Thursday - Wellington researchers hope their technology will help to build the first hybrid-electric jet plane.

Monday - Panasonic has started producing a 180-watt array of solar cells that can be put on the roof of a vehicle.

19 Jun 17 - The climate benefits of half New Zealand's electric car fleet will be wiped out by the scrapping of electric train engines in favour of diesels, says an international sustainable energy expert.

19 Jun 17 - An EU trucking lobby group has published a report claiming that trucks are overpaying in taxes and charges compared to the impact of some of their external costs. The report raised a few eyebrows.

14 Jun 17 - Treasury told its ministers that KiwiRail's decision to replace electric locomotives with diesels raised some significant matters, but it wasn't given enough time to assess the situation.

8 Jun 17 - The number of electric cars in the world accelerated past the two million barrier last year, as prices fell and manufacturers launched new models.
26 May 17 - Sales of electric vehicles in California increased 91 per cent in the first quarter of this year, compared with the same period in 2016.
---
25 May 17 - As countries write the rules for airlines to offset their emissions growth, they must make sure there is no double-counting.
18 May 17 - Slow-steaming - the most effective method of cutting shipping emissions – will cause problems for New Zealand's fresh food exporters, Cabinet has been told.
17 May 17 - The global human health impact of the diesel emissions scandal has been revealed by new research showing a minimum of 38,000 people a year die early due to the failure of diesel vehicles to meet...
8 May 17 - The government's new plan to tackle the UK's toxic air crisis is "much weaker than hoped for", according to the environmental lawyers that forced ministers to deliver the proposals.
5 May 17 - Layering autonomous and electric tech with ride-sharing could cut carbon emissions 80 per cent by 2050, says a new report.
4 May 17 - Drivers of the most-polluting diesel cars in the UK will receive compensation if they trade in their vehicles for newer, cleaner models.
3 May 17 - The science now tells us that diesel vehicles cause more than four times the pollution than petrol cars.
1 May 17 - A new cycling and walking investment strategy is the first legislation of its kind to legally bind the UK government to long-term funding for cycling and walking provision.
27 Apr 17 - Governments around the world are looking for ways to increase consumers' use of fuel-efficient vehicles, including information in the form of labels.
21 Apr 17 - Toyota has again won the World Green Car-of-the-Year Award.
19 Apr 17 - By TIM RADFORD | Keep that seat belt buckled − it could be a bumpy flight. New research predicts that severe clear air turbulence in the stratosphere could increase by 149 per cent because of...
19 Apr 17 - Seattle startup Zunum Aero has received funding from Boeing HorizonX and JetBlue Technology Ventures toward making its dream of electrified air travel a reality.
---