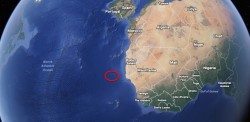 Friday - Scientists have discovered massive amounts of a rare metal called tellurium, a key element in cutting-edge solar technology.

Friday - Scientists have long been aware of a forest's ability to absorb carbon, but a new US study has discovered trees that emit methane.

Friday - The population of inland American cities will alter drastically if predictions of dramatic sea level rises by 2100 are correct, a new report suggests.

Friday - A three-foot rise in sea level would submerge almost 20 per cent of Bangladesh and displace more than 30 million people - and the actual rise by 2100 could be significantly more.

Thursday - For the first time, a majority of global investor heavyweights recognise the financial risks of climate change, according to the results of a major global index rating how investors manage such risks.

Thursday - The UK has launched a £8.6 million national research programme to investigate how to remove greenhouse gases from the atmosphere, the first of its kind.

Thursday - Much of the public and scientific discussion around a slowdown, or hiatus, in the rate of global warming has been misguided, says prominent climatologist.
---
Thursday - Global sea level rise could happen at nearly twice the rate previously projected by the UN, according to a new report.
Thursday - In what may be good news only for cactus, termites and drought-resistant grasses, subtropical dry areas are going to expand over large parts of the Earth as the climate warms.
Thursday - Governments around the world are looking for ways to increase consumers' use of fuel-efficient vehicles, including information in the form of labels.
Wednesday - Spot NZUs opened today at $17.10 bid and $17.25 offered, after last fixing at $17.20.
Wednesday - The network of rivers, streams, ponds and lakes across Antarctica has been mapped for the first time, and the extent of water flow is phenomenal.
Wednesday - Former New York mayor Michael Bloomberg has urged world leaders not to follow Donald Trump's lead on climate change, and declared his own intention to stave off the "tragedy" that would be the...
Wednesday - Friday was Britain's first working day without coal power since the Industrial Revolution.
Wednesday - Ministers from countries on the front line of climate change have urged rich nations to stop pouring money into the coal, oil and gas industries.
Wednesday - Three wind turbines in Scotland are generating electricity for the national grid and helping to raise funds to build affordable homes in rural communities.
Wednesday - After a 170-year delay, the discovery of a strange, metallic-looking rock found in the Ural Mountains in Russia in 1839 has ignited a global technology race for a cheaper, more efficient solar cell.
Wednesday - A farm in the Netherlands will serve one of Europe's biggest supermarket chains with lettuce grown using LED horticultural lighting.
21 Apr 17 - The UK government's decision to sell the Green Investment Bank to Australian bank Macquarie for £2.3bn has been attacked by critics including the Liberal Democrats and Greenpeace as "politically...
---