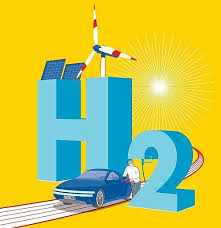 Today 10:00am - New Zealand and Japan are working together to transition away from a reliance on fossil fuels with the signing of an agreement on hydrogen, says energy minister Megan Woods.

Today 10:00am - There's nothing novel about vehicles using alternatives to the internal combustion engine, but solar and battery-powered boats are rarely in the conversation.

17 Oct 18 - Five of the country's biggest users of natural gas want the Government's ban on exploration for new reserves put on hold while a "detailed" assessment of the role of gas is carried out.

11 Oct 18 - "Modern" bioenergy will lead the global expansion of renewable energy up to 2023, the International Energy Agency says in its latest forecast.

9 Oct 18 - Ukraine has unveiled a solar plant in Chernobyl, just across from where a power station, now encased in a giant sarcophagus, caused the world's worst nuclear disaster three decades ago.

8 Oct 18 - A power project in Ohio will take advantage of solar's midday burst of energy and wind's all-day power to provide more consistent clean energy to the grid.

2 Oct 18 - Political and energy sector leaders from across Asia and the Pacific will converge in Wellington later this month to talk about the implications on the region's energy systems of the low-carbon transition.
---
27 Sep 18 - Installing energy-efficient lighting and heating systems in properties has seen Goodman Property Trust cut greenhouse gas emissions by 775 tonnes.
21 Sep 18 - A wet and windy winter slashed New Zealand's greenhouse gas emissions from electricity generation.
21 Sep 18 - ExxonMobil, Chevron and Occidental Petroleum have joined a global group of oil giants aiming to limit their climate impact.
19 Sep 18 - Royal Dutch Shell has announced plans to reduce methane emissions.
13 Sep 18 - All the electricity the world needs can come from clean energy, reliably and throughout the year and at any time of day or night, UK researchers say.
12 Sep 18 - Carbon removal from the atmosphere cannot match reducing emissions of greenhouse gases as a way of slowing global warming, US analysts say.
11 Sep 18 - Making the transition to a low-carbon economy has the potential to unlock $US26 trillion in benefits by 2030, says economist Lord Nicholas Stern.
11 Sep 18 - Electricity is set to dominate energy demand by mid-century, doubling to a 45 per cent share, says a new report.
10 Sep 18 - All across the world, we hear uplifting stories that reflect the fast changes in the energy scene. Yet the Paris climate targets seem in jeopardy and most forecasts say not enough is being done.
7 Sep 18 - Scientists have found a way to make batteries from paper and spit. But don't expect the batteries to power your electric vehicle.
31 Aug 18 - A small Swiss company has won $31 million in new investment to suck carbon dioxide from thin air.
29 Aug 18 - Bioenergy production using wood from locally grown and sustainably managed forests can provide one of the lowest-carbon energy options for New Zealand, Scion says.
---