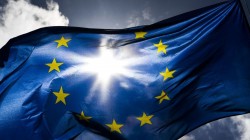 Thursday - Ministers from 10 EU countries have urged the European Commission to chart a "credible and detailed" path towards net-zero emissions in 2050, ahead of the launch of a landmark climate strategy next week.

Thursday - Sir David Attenborough will address the UN's climate change summit in Poland next month, taking up a newly established "people's seat" at the negotiations.

Thursday - The world's oceans have lost more than 2 per cent of their dissolved oxygen reservoir over the past five decades.

Thursday - Growing enough greenery to provide cleaner fuel and slow climate change will need a biofuel land grab: a 10 to 30-fold rise in land devoted to green crops.

Thursday - The Marshall Islands is the first country to submit new, binding climate targets to the United Nations this week, sending a signal to other countries to commit to more ambitious emissions cuts.

Thursday - The UN's environment chief, Erik Solheim, has resigned following severe criticism of his global travels and internal rule-breaking which led some nations to withhold their funding.

Wednesday - Action on climate change must be stepped up if the climate crisis is to be averted, the International Panel on Climate Change is warning.
---
Wednesday - A coalition of business leaders known as the Energy Transitions Commission has backed proposals for radical changes to industries, including steel, cement, shipping and aviation, to cut their...
Wednesday - Cold meltwater running off Antarctica's ice sheets and into the ocean could dampen the pace of global temperature rise, a new study suggests.
Wednesday - Hungary is eyeing an end to coal-fired power generation by 2030, in a move that could shake the EU region most staunchly opposed to tougher climate change measures.
Wednesday - Ask medieval historian Michael McCormick what year was the worst to be alive, and he's got an answer: 536.
Tuesday - Europe faces deeper political turmoil and the possibility of mass migration from Africa unless the world urgently addresses the threat of climate change, says former US secretary of state John Kerry.
Tuesday - In a Democratic clash on Capitol Hill, progressives are pushing an ambitious plan to wean the U.S off fossil fuels. Meet the "Green New Deal."
Tuesday - Waste fish parts will be used to power ships in a new initiative to use green energy for polluting cruise liners.
Tuesday - Damage from climate change to key US military shipyards would undermine the Pentagon's ability to respond to military crises and counter China's ambitions.
Monday - China, Russia and Canada's current climate policies would drive the world above a catastrophic 5deg of warming by the end of the century, according to a study that ranks the climate goals of...
Monday - The Antarctic Circumpolar Current is the strongest ocean current on our planet and is vital for Earth's health. It is also changing as the climate warms.
Monday - The Trump administration plans to set up a side-event promoting fossil fuels at the UN climate talks in Katowice, Poland, next month.
Monday - Brazil's president-elect Jair Bolsonaro has named an anti-globalist diplomat to lead on foreign affairs and his country's relationship to the Paris Agreement.
---