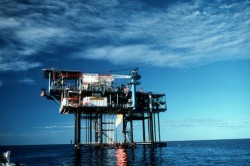 Thursday - Global oil demand and carbon dioxide emissions probably peaked in 2019 as the Covid-19 pandemic will have a lasting impact on both, says energy consultancy DNV GL.

Thursday - A Texas company has plans to store surplus electricity under ground - in pressurised water.

Thursday - Welcome to the Energy Vault - a giant tower with a crane at its centre and thousands of massive stackable bricks, each weighing more than a fully loaded school bus.

30 Jun 20 - The Government is aware of the role the Marsden Point oil refinery could play in the transition to a low-carbon economy, but buying it back is not on the agenda, the infrastructure minister says.

29 Jun 20 - ASB Bank owner the Commonwealth Bank of Australia faces questions from shareholders over its lending for gas projects, including the $3 billion Permian Gas highway pipeline in the United States.

16 Jun 20 - Fossil-fuel companies might be talking about an energy revolution, but their financial projections show they are largely ignoring it, a new report reveals.

10 Jun 20 - Using solar panels with double sides or that can twist to follow the sun can cut the cost of electricity generation.
---
5 Jun 20 - Physicists are on the lookout for room-temperature superconductors that could revolutionize the world's energy system.
29 May 20 - Clean-energy companies are doing better in the covid-19 crisis than their fossil-fuel counterparts, says analytics company GlobalData.
27 May 20 - A rethink on the risks of low-level radiation would imperil the nuclear industry's future − perhaps why there's never been one.
25 May 20 - Uniper is threatening to sue the Dutch government over a plan to phase out coal power by 2030, in a case experts warn could have a chilling effect on climate ambition internationally.
21 May 20 - New Zealand's dream of a hydrogen-powered economy is being driven by greedy oil industry investors and "enchanted" government officials, an energy analyst says.0
18 May 20 - However you view the argument, nuclear passions run strong. A new film gives us a breathless ride through our atomic love affair.
14 May 20 - A milestone in the clean energy transition may arrive earlier than expected, with renewables overtaking coal as a leading source of electricity by the end of this year.
12 May 20 - Forget hydrogen – the energy future is ammonia, Australia researchers say.
8 Apr 20 - Almost three quarters of new electricity generation capacity built in 2019 uses renewable energy, representing an all-time record.
6 Apr 20 - Todd Corporation, the country's largest privately owned energy company, has won the country's only new licence to explore for oil and gas.
3 Apr 20 - The amount of energy generated by tides and waves in the past decade has increased 10-fold. Now governments around the world are planning to scale up these ventures to tap into the oceans' vast store...
2 Apr 20 - Renewable hydrogen has the potential to slash the global greenhouse gas emissions of fossil fuel power generation by more than one-third, but it's not the answer for low-carbon automotive transport,...
---