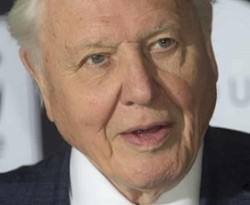 Thursday - Sir David Attenborough will address the UN's climate change summit in Poland next month, taking up a newly established "people's seat" at the negotiations.

Monday - The Trump administration plans to set up a side-event promoting fossil fuels at the UN climate talks in Katowice, Poland, next month.

1 Oct 18 - Poland will ask all nations to agree on forests' central role in the fight to curb climate change when they host UN talks in December, a leaked document has revealed.

13 Sep 18 - Declarations on forests, electric vehicles and the impact of climate action on coal workers will be a central legacy of this year's talks in Katowice.

11 Sep 18 - Complaints are growing that the United States and other wealthy countries are trying to manipulate the Paris Agreement rules to protect polluters and weaken their own commitments.

10 Sep 18 - The Bangkok climate change talks have closed with uneven progress on the guidelines that will tell the world how to implement the Paris Agreement.

6 Sep 18 - Climate change negotiators who began an important meeting in Bangkok yesterday are under the gun.
---
5 Sep 18 - Polish deputy energy minister Michaů Kurtyka, who will lead the most important climate talks since the Paris Agreement, though he'd better phone a few friends.
5 Feb 18 - Poland's special climate envoy has called for the world to put "common sense" above climate ambition at this year's COP24 summit.