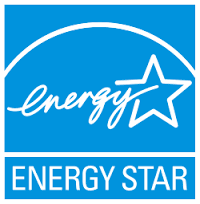 Friday - The Government is scrapping the Energy Star rating on home appliances.

Friday - The fastest-growing occupation in the United States — by a long shot, according to the Bureau of Labor Statistics — is wind turbine technician.

Friday - New York's thousands of food carts are generating carbon credits.

Thursday - Despite opposition from environmental groups and President Obama's 2016 ban on drilling in federal Arctic waters, exploration in Alaska has revealed massive new volumes of oil.

19 Apr 17 - Ekos founder Dr Sean Weaver is working on a new project – a non-market mechanism to raise private capital to fund climate-change adaptation projects in developing countries.

19 Apr 17 - Auckland swimming pool operator Northern Arena says switching to electric heat-pumps for its pools has been good for swimmers and good for the climate.

18 Apr 17 - Any lingering hope that a worldwide nuclear power renaissance would contribute to combating climate change appears to have been dashed by US company Westinghouse, the largest provider of nuclear technology in the world, filing for bankruptcy, and the severe financial difficulties of its Japanese parent company, Toshiba.
---
12 Apr 17 - Technology that uses flying drones to generate electricity from the wind is getting a boost from a German utility.
10 Apr 17 - A Norwegian company plans to establish a solar-powered facility in the Aqaba desert in Jordan, capable of growing a variety of crops without wasting any fresh water.
7 Apr 17 - Uncertainty over the Government's plans to implement the Paris Agreement on climate change is keeping New Zealand's energy executives awake at night, says the World Energy Council.
7 Apr 17 - Brexit is undermining Europe's switch to renewable energy, the World Energy Council says.
7 Apr 17 - In a case of gamekeeper-turned-poacher, New Zealand's Green Building Council has improved the environmental performance of its own office.
7 Apr 17 - The European Parliament this week adopted a resolution calling the European Commission to phase out the use of biofuels based on vegetable oils by 2020, and to establish a single certification scheme...
6 Apr 17 - Europe's energy utilities have rung a death knell for coal, with a historic pledge that no new coal-fired plants will be built in the EU after 2020.
5 Apr 17 - A surge in the use of wind and solar energy helped Europe to cut its fossil fuel consumption and greenhouse gas emissions by about 10 per cent in 2015.
4 Apr 17 - By 2020, fossil fuels will no longer be subsidised by the taxpayer, anywhere in the world. And by then, carbon dioxide emissions worldwide will have started to fall.
31 Mar 17 - Global renewable energy capacity increased by 161GW last year, setting a new deployment record for the sector.
30 Mar 17 - Westinghouse, once synonymous with America's industrial might, wagered its future on nuclear power ... and lost.
29 Mar 17 - The ability to keep things cold is a pillar of modern society – demand is booming worldwide to deliver air conditioning, data centre cooling and transport refrigeration, particularly in emerging...
---