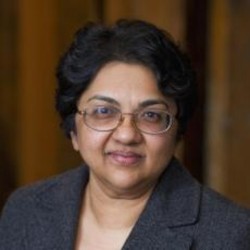 Friday - Africa needs reliable energy infrastructure, not rich-world hypocrisy, argues Vijaya Ramachandran in Nature.
Monday - Sustainable energy services provider C-Quest Capital has signed a deal with Shell Eastern Trading to fund the generation of more than 60 million carbon credits using clean cookstoves in Africa.

16 Apr 21 - Cash-short Africa will need "frugal innovation" based on simple, local solutions to deal with serious and growing problems, from climate change to a surging youth population and a lack of jobs, African entrepreneurs and officials say.
7 Apr 21 - Zimbabwean teenager Nkosilathi Nyathi has introduced solar power to his school and his now campaigning globally to fight climate change.

24 Mar 21 - Plans by Total to exploit and export Ugandan oil through a 1443 kilometre pipeline traversing east Africa to the Tanzanian coast are hanging in the balance as investors are under growing pressure to move away from fossil fuels.

18 Nov 20 - Kenya, Ethiopia, Uganda and South Sudan are trying to contain the worst locust invasion in more than 70 years.

29 Jun 20 - PARSOLOI KUPAI'S home, situated on the edge of Ol Kinyei conservancy near the Maasai Mara game reserve, is no different from any other Maasai homestead – oval-shaped huts with an almost flat roof and walls plastered with a mixture of water, mud and cow dung.
---
2 Mar 20 - Drilling in one of the greatest carbon sinks on the planet could release greenhouse gases equivalent to Japan's annual emissions.
12 Nov 19 - Africa is poised to lead the world's cleanest economic revolution by using renewable energy sources to power a massive spread of urbanisation, says a new report.
27 Aug 19 - The Amazon's trees, soils and mysterious earthworks tell the story of the millions who lived there before European arrival and suggest a way of life that can sustain large populations while still...
26 Aug 19 - Like many African countries, Sierra Leone has courted foreign companies which pay governments big fees for mining rights, while locals often feel they have no say nor benefit.
7 Aug 19 - One of the largest nature reserves on continental Africa might soon be destroyed by the China National Petroleum Corporation in the name of oil exploration.
2 Aug 19 - Ethiopia has set a new world mark by planting more than 350 million trees in just one day.
15 Jul 19 - Farmers are switching from cattle to camels as some parts of Africa are getting hotter and drier.
18 Jun 19 - Drought-hit Namibia has authorised the sale of at least 1000 wild animals – including elephants and giraffes – to limit loss of life and to raise money for conservation.
13 Jun 19 - The entire African continent faces lethal weather conditions for many of its people.
29 May 19 - In a first for a developing country, South Africa will put a price on pollution, but campaigners say it is not high enough.
2 Apr 19 - The legacy of colonial hunting has made the king of beasts genetically feebler and more vulnerable.
19 Mar 19 - Armed with solar panels, lanterns and mini-grids, European energy giants hope to capture the data of hundreds of millions of new, increasingly wealthy customers in rural Africa.
---