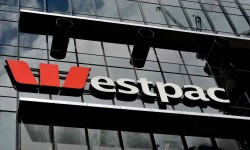 Today 11:00am - Australia's big four banks have ruled out funding or withdrawn from Adani's Queensland coal project, after Westpac said it would not back opening up new coalmining regions.

Today 11:00am - President Trump has complained that the United States was being unfairly treated in the Paris Climate Agreement and said he would announce a decision in about two weeks on whether Washington would remain in the accord.

Today 11:00am - The People's Climate March, timed to Trump's 100th day as president, came amid a flurry of pro-fossil-fuel policy actions from the White House.

Today 11:00am - POWER plants in the EU will have to cut the amount of toxic pollutants such as nitrogen oxides they emit under new rules approved by member states.

Today 11:00am - The Arctic is warming more than twice as fast as the rest of the planet, suggests a major assessment of the region.

Today 11:00am - Australia's households and small businesses will play a critical role in the switch to 100 per cent renewable energy.

Today 11:00am - A new cycling and walking investment strategy is the first legislation of its kind to legally bind the UK government to long-term funding for cycling and walking provision.
---
Friday - Scientists have discovered massive amounts of a rare metal called tellurium, a key element in cutting-edge solar technology.
Friday - Scientists have long been aware of a forest's ability to absorb carbon, but a new US study has discovered trees that emit methane.
Friday - The population of inland American cities will alter drastically if predictions of dramatic sea level rises by 2100 are correct, a new report suggests.
Friday - A three-foot rise in sea level would submerge almost 20 per cent of Bangladesh and displace more than 30 million people - and the actual rise by 2100 could be significantly more.
Thursday - For the first time, a majority of global investor heavyweights recognise the financial risks of climate change, according to the results of a major global index rating how investors manage such risks.
Thursday - The UK has launched a £8.6 million national research programme to investigate how to remove greenhouse gases from the atmosphere, the first of its kind.
Thursday - Much of the public and scientific discussion around a slowdown, or hiatus, in the rate of global warming has been misguided, says prominent climatologist.
Thursday - Global sea level rise could happen at nearly twice the rate previously projected by the UN, according to a new report.
Thursday - In what may be good news only for cactus, termites and drought-resistant grasses, subtropical dry areas are going to expand over large parts of the Earth as the climate warms.
Thursday - Governments around the world are looking for ways to increase consumers' use of fuel-efficient vehicles, including information in the form of labels.
Wednesday - Spot NZUs opened today at $17.10 bid and $17.25 offered, after last fixing at $17.20.
Wednesday - The network of rivers, streams, ponds and lakes across Antarctica has been mapped for the first time, and the extent of water flow is phenomenal.
---