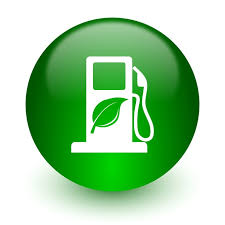 Today 10:00am - Energy minister Megan Woods today will be told how the country can use biofuels to cut its burgeoning transport emissions.

Thursday - New Zealand's environment is about to have a monetary value put on it, in a new report examining the trade-offs between the environment and the economy.

19 Feb 18 - Officials are working on linking the Emissions Trading Scheme to schemes in other countries, saying it's the best way to secure the international carbon units New Zealand will need to meet its 2030 emissions reduction target.

16 Feb 18 - The Government says it is close to securing 50,000 hectares of land for new forests under its Billion Trees programme.
15 Feb 18 - Taxpayers could get a hefty carbon bill if the Government doesn't urgently lift the carbon price cap, a gathering of Emissions Trading Scheme experts has heard.

14 Feb 18 - Climate change and related impacts like intense storms are now the greatest threats the world faces.

12 Feb 18 - Neoliberalism is failing to protect New Zealand's environment, warns a new paper on the future of environmental law.
---
9 Feb 18 - Trade-exposed heavy emitters sitting on free NZUs from taxpayers will be able to keep using them - even if they did contribute to New Zealand's embarrassing "dodgy credits" incident.
8 Feb 18 - New Zealand is one of the worst countries in the world when it comes to exceeding planetary boundaries, new research shows.
7 Feb 18 - The new government wants more electric vehicles on the road – but it's not yet saying how many.
2 Feb 18 - Changes to the Emissions Trading Scheme are needed now, not at the end of next year, if the Government wants Maori land owners to plant carbon-sequestering forests, says a specialist in climate...
2 Feb 18 - What kind of reception is climate minister James Shaw likely to be getting from the Iwi Leaders Group as they meet at Waitangi today?
1 Feb 18 - The country is split over the Government's plans to make New Zealand carbon neutral – despite most New Zealanders now realising it is the world's biggest problem.
31 Jan 18 - Landowners will keep the carbon credits and liability under proposed new production forestry joint ventures with the Government as part of its One Billion Trees programme.
30 Jan 18 - Climate minister James Shaw has outlined economic changes on the scale of those brought in by Michael Joseph Savage in 1935 and Roger Douglas in 1984.
30 Jan 18 - When British economist Kate Raworth wanted to show where she saw economics going, she picked up a pencil and drew two circles, one inside the other.
26 Jan 18 - Two-thirds of New Zealanders rank climate change as the single biggest issue the world faces, new research suggests.
25 Jan 18 - The new government will not officially increase the country's 2020 emissions reduction target.
23 Jan 18 - Any further changes to the Emissions Trading Scheme – including getting rid of free credits to heavy emitters and changing forestry rules – will not be made until the end of next year, the Government...
---