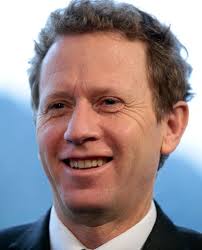 14 Sep 15 - Russel Noman is chucking in politics for protest. And the 48-year-old MP – co-leader of the Green Party for nine years – could be forgiven for thinking that joining an organisation that operates on direct action might be the only way to get any real action on climate change.

17 Jun 11 - The newcomer to the New Zealand carbon trading scene believes it is a market destined to grow.

20 Aug 10 - Richard Hayes' experience in technology and interest in environmental offsetting are combining to do good things.

13 Aug 10 - Wayne King has been behind some of the biggest carbon deals in New Zealand, but he got into the business almost by accident.

6 Aug 10 - Simon Young got into carbon through his habit of studying a supply chain from go to whoa.

30 Jul 10 - Nigel Brunel is not a typical greenie. In fact until recently, he would probably have been insulted to be called one. But then he discovered carbon, and started thinking about how putting a price on greenhouse gases could really change the world.

10 Apr 08 - Publicity-shy Mark Dunajtschik, an Austrian by birth, is now often considered the only individual in New Zealand who can cause a major new building to happen on the strength of a handshake
---
1 Apr 08 - No conflicts or contradictions over the pending emissions trading scheme (ETS) arise from John Palmer's chairmanship of both state-owned collier Solid Energy (SE) and mostly-state-owned airline Air...
17 Mar 08 - By Hugh de Lacy - The trauma of an 11-year-old only child seeing his parents all but ruined by the 1987 sharemarket crash is what drove Seeby Woodhouse into a hugely successful entrepreneurial...