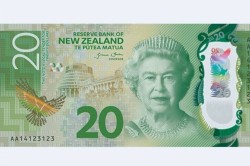 24 Aug 20 - Fifteen days into the first covid-19 lockdown, officials told the Government the new $20 price floor in the Emissions Trading Scheme was critical to protecting taxpayers from what the pandemic could do to carbon prices.

24 Jun 20 - The Government's determination to overhaul the Emissions Trading Scheme despite the covid-19 pandemic has won praise from the Climate Change Commission.
8 Jun 20 - Forest owners are adopting a wait-and-see approach to selling units as carbon prices head into record territory.

4 Jun 20 - Carbon prices jumped another $2 yesterday as the market continued to react to Tuesday's announcements about the Emissions Trading Scheme.
3 Jun 20 - Carbon prices jumped a dollar yesterday on the back of confirmation the fixed-price option will move to $35 this year.

2 Jun 20 - The effective price cap on carbon prices in New Zealand will go to $35 this year.

2 Jun 20 - New Zealand could cut its greenhouse gas emissions immediately by using more biofuels in trucks, officials say.
---