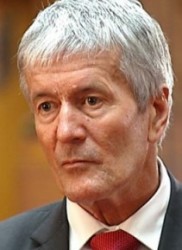 Tuesday - The Government denies large areas of productive farmland are being converted to forestry as the country tries to offset its greenhouse gas emissions.

Tuesday - Experts planning for increased fire risk in New Zealand as the planet warms are looking across the Tasman in alarm at "catastrophic" fire conditions.

Tuesday - Ten years ago, emerging carbon markets were being likened to the sub-prime mortgage market that led to the Global Financial Crisis.

Monday - The Government is asking the public whether companies should be forced to disclose their carbon and climate risk.

Monday - A new environment-based political party supports emissions pricing, wants the Climate Change Commission to set the methane reduction target, and says it would be reluctant to get rid of a ban on new offshore oil and gas exploration.

Monday - Ten years ago, energy companies Meridian and Contact were saying that a switch to electric vehicles would be worth $8.2 billion to the economy over 50 years.

Monday - Last week's passing of the zero-carbon act doesn't mean an end to climate-change-related rallies in Wellington.
---
Friday - The zero carbon act is law; bring on reform of the Emissions Trading Scheme.
Friday - The Government should have to at least respond to official reports on the state of New Zealand's environment and climate, says the Parliamentary Commissioner for the Environment.
Friday - Ten years ago, the United States was giving up hope of negotiating a new global agreement in Copenhagen in late 2009.
Thursday - Parliament has roundly rejected an attempt to get overseas emission reductions given the same weight as New Zealand projects under new climate legislation.
Thursday - Trade and environment minister David Parker has met with his counterpart from Costa Rica in China this week as the two countries move towards a climate trade agreement.
Thursday - New research shows how everything from wood to ultraviolet light and ultrasound can replace fossil-fuel-intensive heat sources in industrial processes.
Thursday - The Government is paying $26m for a ringside seat to an international space mission helping to tackle climate change.
Thursday - Ten years ago, EMA Northern chief executive Alastair Thompson was telling the Government to focus less on the politics of climate change and more on helping businesses to cut emissions.
6 Nov 19 - Share values fall in heat-waves, markets are being warned.
6 Nov 19 - Leading New Zealand climate scientist Professor James Renwick says an 11,000-strong global statement by scientists warning of "untold suffering" as the climate changes should be taken seriously.
6 Nov 19 - Ten years ago, Fonterra was furious that the National Government's changes to the Emissions Trading Scheme would cost the dairy co-operative $115 million in free carbon credits.
5 Nov 19 - CarbonClick plans to be as much of a disrupter for carbon offsetting as Xero has been for accounting.
---