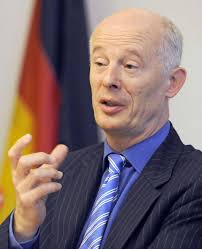 Today 9:00am - Climate change is now reaching the end game, where very soon humanity must choose between taking unprecedented action, or accepting that it has been left too late and bear the consequences, says the Pope's climate adviser.

Today 9:00am - Australia's inability to come to terms with climate change policy has cost a raft of political leaders their jobs.

Today 9:00am - Power utilities around the world are supersizing their solar farms and even looking toward taking them into space.

Today 9:00am - Summer weather patterns are increasingly likely to stall in Europe, North America and parts of Asia, according to a new climate study that explains why Arctic warming is making heatwaves elsewhere more persistent and dangerous.

Today 9:00am - Rotterdam has become a pilot city for the world's first floating farm where robots do the hard work.

Tuesday - Conserving oil is no longer an economic imperative for the US, the Trump administration has declared in a major new policy statement that threatens to undermine decades of government campaigns.

Tuesday - The Trump administration will shortly release its plan to replace Barack Obama's ambitious attempts to curb greenhouse gas emissions.
---
Tuesday - Environmental justice activism is to this age what the workers' movement was for the industrial age - one of the most influential social movements of its time. But its stories seem to get lost.
Tuesday - Owner-occupiers of homes in Victoria will get half-priced solar panels with no upfront cost under a $1.24 billion election promise by the state Labor government.
Tuesday - Electric scooters are seen as a good choice by many eco-conscious consumers, but some cities see regulatory headaches.
Monday - The scorching temperatures and forest fires of this summer's heatwave have finally stirred the world to face the onrushing threat of global warming, claims the climate scientist behind the recent...
Monday - At least 20 companies are developing aerial taxi plans, including Boeing and Airbus. But flying requires an incredible amount of energy, and presently, batteries are too heavy and too expensive to...
Monday - Rolls-Royce is developing a battery storage device for use in the shipping industry.
Monday - The Turnbull government is preparing to set the Australian emissions reduction target for the national energy guarantee by regulation rather than legislation.
Monday - New Caledonia has agreed to tougher protections around a huge swathe of some of the world's last near-pristine coral reefs, in a move conservationists hail as a major breakthrough.
Friday - It is the temperature at which human cells start to cook, animals suffer and air conditioners overload power grids. Once an urban anomaly, 50C is fast becoming reality.
Friday - On land, earthworms eat dead leaves and fungi and poop out tiny bits of organic matter that enrich the soil. In the sea, it turns out that some marine worms chew on floating plastic and poop out...
Friday - Anglo-Saxon capitalism's drive to maximise profits in the short term won't save the planet. Perhaps the Chinese model can?
Friday - Companies which invest on the basis of environmental concerns often receive higher returns, new research shows.
---