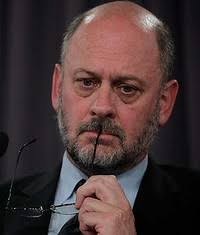 Tuesday - Five years since the Abbott government scrapped the Climate Commission, the environmentalist Tim Flannery says Australia's energy policy remains hostage to lobbyists, political self-interest and "mad ideologues".

Friday - Investors are calling on Australian businesses to lift their game in the wake of a report showing they are failing to disclosure their carbon exposure to the market.

17 Sep 18 - New studies show Australia is on track to miss its Paris Agreement emissions target by nearly a billion tonnes.

14 Sep 18 - As Australia prepares for another climate policy reset, it's easy to look to New Zealand and wonder what might have been.

14 Sep 18 - Australia is stuck in the slow lane on transport pollution as one of the only OECD countries without greenhouse gas emission standards for vehicles, says a new report.

12 Sep 18 - Australia could reach the equivalent of 100 per cent renewables for its electricity needs by the early 2030s by doing nothing more than maintaining the current pace of wind and solar development, a new report has found.

12 Sep 18 - Sylvia Wilson, a 70-year-old retired farmer, drove around Australia in an electric car. It cost her $150.90.
---
10 Sep 18 - Australia's new government remains committed to meeting its Paris emissions targets even as it moves to dump climate change moves that led to the demise of the previous leadership.
5 Sep 18 - Australian Greens leader Richard Di Natale will promise to work with a new Labor government to get action on climate change back on track.
31 Aug 18 - Australia has installed its first solar cells made using a conventional reel-to-reel printer.
28 Aug 18 - New Prime Minister Scott Morrison has appointed one of Australia's most prominent anti-wind campaigners as energy minister and a former mining industry lawyer as environment minister.
28 Aug 18 - A scheme to use intelligent street lighting is to be given a two-year trial on Australia's Sunshine Coast.
27 Aug 18 - Australia's new Prime Minister Scott Morrison in February last year brandished a lump of coal in Parliament and told members: "This is coal. Don't be afraid, don't be scared."
22 Aug 18 - Australia's inability to come to terms with climate change policy has cost a raft of political leaders their jobs.
21 Aug 18 - Owner-occupiers of homes in Victoria will get half-priced solar panels with no upfront cost under a $1.24 billion election promise by the state Labor government.
20 Aug 18 - The Turnbull government is preparing to set the Australian emissions reduction target for the national energy guarantee by regulation rather than legislation.
9 Aug 18 - The awarding of $444 million in taxpayers' money by the Australian prime minister to the small Great Barrier Reef Foundation without consultation "stinks" and the money should be handed back, the...
7 Aug 18 - More than 70 per cent of Australians want the government to set a high renewable energy target to put downward pressure on power prices, according to a new poll.
2 Aug 18 - The Australian government has allocated $50 million for the Smarter Cities and Suburbs Program to encourage projects that "improve the livability, productivity and sustainability of cities and towns".
---