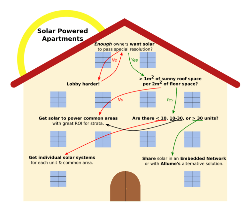 Tuesday - Australians who live in apartments have largely been locked out of the solar revolution by a minefield of red tape.

23 Jun 17 - Faced with pollution and rising sea levels, cities around the world are setting targets at a record pace.

20 Jun 17 - New Zealandís two largest cities are failing to cut greenhouse gas emissions because of the Governmentís lack of action on climate change, new research shows.

20 Jun 17 - United States cities and states are increasingly seeking ways to play an active role in international climate change efforts.

19 Jun 17 - Green roofs and walls insulate buildings and soak up rain. And like trees and hedges, they absorb pollutants. Whatís not to like?

7 Jun 17 - Asian cities will gain by about $1.5 trillion a year by 2030 if predictions on green and sustainable growth are proved correct.

6 Jun 17 - New York Governor Andrew Cuomo has announced the investment of $1.5 billion for renewable energy projects as part of the stateís pursuit of 50 per cent renewable energy by 2030.
---
24 May 17 - Hong Kong will host its largest conference on sustainable buildings and urban development next month, with tackling climate change in the face of rapid urbanisation the key theme.
28 Apr 17 - A mattress-recycling scheme in Auckland could divert more than 8000 tonnes of waste a year and save $14.5 million.
12 Apr 17 - Auckland Council has joined the fossil-fuel divestment movement.
17 Mar 17 - Chinaís air pollution makes many of its towns and cities almost intolerable for their inhabitants. A 2015 report put the numbers killed daily by foul air at 4000 to 5000.
15 Mar 17 - Cities from Oslo to Sydney are setting goals to curb climate change that exceed national targets, causing tensions with central governments about who controls policy over green energy and transport...
8 Mar 17 - Urban agrihoods could provide much-needed food, employment and green space to cities trying to revitalise.
3 Mar 17 - New Zealand needs to think about ways to keep its cities cool in the face of climate change Ė and the answer could be more trees, says an international planning expert due to speak here next month.
22 Feb 17 - As city temperatures rise, with a negative impact on health, councils are coming up with some innovative solutions.
15 Feb 17 - In at least 15 cities, air pollution has now become so bad that the danger to health of just 30 minutes of cycling each way outweighs the benefits of exercise altogether, according to new research.
20 Dec 16 - Autonomous buses are likely to be better for passengers and the environment, but not everyone is excited.
9 Dec 16 - Campaigners, health charities and neighbourhood groups have welcomed plans by London mayor Sadiq Khan to more than double funding to clean up the capitalís dirty air.
8 Dec 16 - Slick, glassy skyscrapers cast their shadows over the streets and spaces of cities all over the world.
---