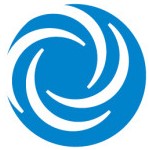 13 Sep 18 - Finalists in this year's EECA Business Awards range from the country's largest company to a thermal hot-pool operator.

11 Sep 18 - Sustainability can bring benefits to everybody – including company execs with their eyes on the bottom line.

3 Sep 18 - Eco-friendly shoe brand Allbirds, founded by a New Zealander, has received investment from actor Leonardo DiCaprio.

28 Aug 18 - Cutting New Zealand's greenhouse gas emissions was on the Prime Minister's menu at a business breakfast in Auckland this morning.

28 Aug 18 - Companies might be cherry-picking sustainability measures that make them look good, with greenhouse gas emissions one of the least-reported factors.

21 Aug 18 - The public wants companies responsible for climate change held accountable, a new survey shows.

21 Aug 18 - Auckland company Green Gorilla has won a $3.1 million government grant to recycle commercial and industrial waste.
---
17 Aug 18 - Companies which invest on the basis of environmental concerns often receive higher returns, new research shows.
17 Aug 18 - Corporations, led by Facebook, are purchasing more clean energy than ever, with 2018 already exceeding the record-amount set last year.
9 Aug 18 - Carbon prices rarely influence businesses' decisions to install energy-efficient plant, according to a new report examining the market's failure to drive down greenhouse gas emissions in the energy...
9 Aug 18 - Environmental group ClientEarth has reported a number of UK insurance firms for failing to disclosure their level of exposure to climate risks in annual reports.
6 Aug 18 - Carbon-risk disclosure by companies should not be prescriptive, the External Reporting Board is warning.
6 Aug 18 - Kraft Heinz has committed to making all its packaging "recyclable, reusable, or compostable" within the next eight years.
3 Aug 18 - As the Northern Hemisphere suffers in heatwave conditions, lawyers warn of increased risk of litigation relating to extreme weather events.
30 Jul 18 - Financial services giant Mastercard has set a new goal to tackle greenhouse gas emissions across it global operations.
27 Jul 18 - Most New Zealand companies are not disclosing their carbon risk – despite ranking the environment and climate change as their top priorities, a new survey shows.
25 Jul 18 - New Zealand and Australian investors with $10 trillion worth of assets are calling for a suite of policies to direct finance into the low-carbon economy.
17 Jul 18 - Ngai Tahu is planting a million native trees and converting some of its farms to horticulture as part of its strategy to deal with climate change.
16 Jul 18 - Banks can expect pressure from the country's largest urban authorities to get their money out of fossil-fuel investment.
---