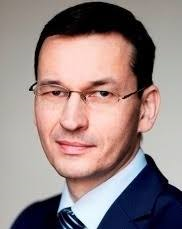 15 Dec 17 - Poland is in no hurry to ditch coal power any time soon but the new prime minister insists nuclear energy and renewable sources are a part of the country's future energy mix.

14 Dec 17 - Germany is the leading nation for recycling, followed closely by Wales and Singapore, according to new research.

14 Dec 17 - A war on waste food in France has helped it secure the top spot in a ranking of countries by their food sustainability.

14 Dec 17 - More than 3500 European utility companies have vowed to lead the low-carbon energy transition, calling on policymakers to accelerate electrification.
13 Dec 17 - Eighteen climate scientists from the US and elsewhere have hit the jackpot as France's president, Emmanuel Macron, awarded them millions of euros in grants to relocate to France.

11 Dec 17 - Almost all coal plants in the European Union will be outspending their income by the end of the next decade, relying on subsidies to stay open to back up wind and solar generation.

11 Dec 17 - It's freezing, snowing and so far north that the sun won't rise again until March, but the 2000 residents of the world's most northerly town wish it were much colder.
---
11 Dec 17 - La Caverne is an urban farm that grows mushrooms, herbs and greens beneath the streets of Paris.
8 Dec 17 - The public is fighting back against an EU decision to renew the licence of controversial pesticide Glyphosate.
7 Dec 17 - Iceland's new Prime Minister Katrin Jakobsdottir, 41, says she wants her nation to be carbon neutral by 2040.
7 Dec 17 - While the Polish government champions coal, the area around Katowice, host of next year's UN climate summit, is starting to diversify its economy.
7 Dec 17 - France has topped the 2017 edition of the Food Sustainability Index exhibiting the best performance across food loss and waste, sustainable agriculture and nutritional challenges.
6 Dec 17 - The engineering limitations and cost overruns of a huge barrier designed to protect Venice from sea level rise are raising questions about the mega-projects that many coastal cities are hoping can...
4 Dec 17 - E-mails between the European Commission and Airbus show how the European aircraft manufacturer was offered privileged access to the EU decision-making process, allowing it to write its own...
1 Dec 17 - When the heat is on, ground shrinkage means subsiding soils. Sustained drought could cause structural problems in parts of Spain.
28 Nov 17 - A Swedish power plant is turning to recycled wood and trash for alternatives, including discarded clothing from a retail chain.
23 Nov 17 - The Russian government is using anti-spying legislation to silence environmental campaigners, a leading watchdog has warned.
23 Nov 17 - Poland has been given two weeks to stop illegal deforestation in a Unesco-protected forest or face fines of at least $NZ170,000 a day.
23 Nov 17 - More than 2.5 million disposable cups have been purchased by the UK's environment department for use in its restaurants and cafes over the past five years – equivalent to nearly 1400 a day.
---