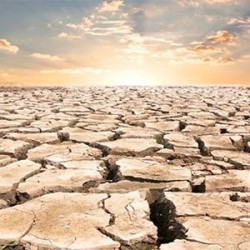 Tuesday - New Zealand scientists are among more than 15,000 warning humans they have precious little time left to change their ways and avoid environmental and social disaster.

Tuesday - A team of scientists is wondering if plants can protect us from climate change.

8 Nov 17 - New Zealand's winters are a month shorter than they were 80 years ago, NIWA scientists say.

7 Nov 17 - Evidence that this year will be one of the hottest on record is alarming, says one of New Zealand's leading climate experts.

7 Nov 17 - The World Meteorological Organisation says 2017 is among the three warmest years recorded, with human wellbeing facing mounting risks.

20 Oct 17 - The abundance of flying insects has plunged by three-quarters over the past 25 years, according to a new study that has shocked scientists.

13 Oct 17 - When you get into bed tonight, curling up on your memory foam mattress and fluffy pillows, you could be helping to reduce climate change.
---
12 Oct 17 - Large-scale projects to suck carbon dioxide out of the atmosphere will be needed by the 2030s to hold the line against climate change, scientists have said.
10 Oct 17 - Drosophila share 60 per cent of human DNA, making them perfect for research that has led to vital strides in treating many ills. Now, scientists in the field have won yet another Nobel.
9 Oct 17 - Warming soils are releasing more carbon into the atmosphere than previously thought, suggesting a potentially disastrous feedback mechanism.
4 Oct 17 - Scientists in Hong Kong have developed new technology that enables polyester to be harvested from unwanted textiles and recycled into new clothes.
2 Oct 17 - Beyond the Anthropocene – the geological epoch marked by humankind's fingerprint on the planet – lies an even more hostile era of our own making.
29 Sep 17 - Tropical forests now emit more carbon than they are able to absorb from the atmosphere as a result of the dual effects of deforestation and land degradation, a new study says.
27 Sep 17 - Researchers from Penn State University have developed a compostable and economical alternative to plastic laminates in packaging.
26 Sep 17 - Damning assessment by one of the UK's chief scientific advisers says global regulations have ignored the impacts of dosing whole landscapes and must change.
18 Sep 17 - Even when sitting in uncovered piles, coal can pose dangers to human health.
15 Sep 17 - Entrepreneurs are finding profits turning human waste into fertiliser, fuel and even food.
14 Sep 17 - Specially designed fluid-filled roof panels can help to make air conditioning significantly more efficient, according to new research.
14 Sep 17 - The list of environmental problems that the world faces may be huge, but some strategies for solving them are remarkably small.
---