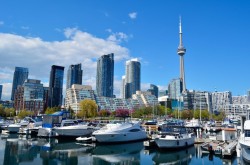 7 Mar 18 - Ontario has participated in its first auction of carbon allowances as part of the Western Climate Initiative, selling 23,743,316 current-vintage allowances at a price of $C18.44 ($NZ19.66).

2 Mar 18 - The Canadian Government plans to invest $1.3 billion to preserve the country's land, oceans and wildlife.
12 Feb 18 - The Trudeau government treated Donald Trump's election as "positive news" for Canada's energy industry and welcomed the help of Canada's main corporate oil group in lobbying the US administration, documents show.

25 Jan 18 - In a letter to Prime Minister Justin Trudeau, 250 Canadian scientists highlight their concern over the imminent end of a research programme to better understand climate change.