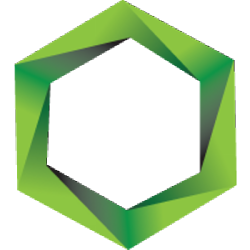 Friday - Ten years ago, Kiwi start-up CarbonScape was being recognised for its carbon-reducing potential.

Friday - In the first significant check on the Trump administration's "energy-first" agenda, a US judge has temporarily halted hundreds of drilling projects for failing to take climate change into account.

Friday - Australia, like its competitors Qatar, Canada and the US, aspires to become the world's largest exporter of gas, arguing this helps importing nations reduce their greenhouse emissions by replacing coal.

Friday - Waste from plants and trees could soon be fueling jet planes.

Friday - Toyota and the Australian Renewable Energy Agency will kick in $7.4m to transform part of the carmaker's decommissioned Melbourne car manufacturing site into a commercial-grade hydrogen production and refuelling site.

Friday - About 70 per cent of fresh produce sold in the US has pesticide residues on it even after it is washed, according to a health advocacy group.

Thursday - Author and scientist Tim Flannery, who has returned to his roots at the Australian Museum, says the world is about to see a major shift towards climate action.
---
Thursday - The International Panel on Climate Change is using conservative language that underplays the threat of climate change.
Thursday - A volunteer conservation army could mobilise young people who want to fight climate change by channelling them into work to restore ecosystems.
Thursday - Baby-turtles have officially returned to Mumbai - and it's all because one of the world's largest beach clean-up efforts.
Thursday - The climate crisis that is driving sea level rises and more extreme rainfall is making deadly storms like the one that hit southern Africa in the past week more severe, according to experts.
Wednesday - For the first time in years, a broad spectrum of US climate advocates is going on the offensive.
Wednesday - By PHIL McDUFF | Policy tweaks won't fix climate change. We need to throw the kitchen sink at it with a total rethink of our relationship to ownership, work and capital.
Wednesday - Just suppose we could see a way to transform the global economy, society and even the environment so that they met real needs, and promised to go on doing so far into the future. Well, we can. And...
Wednesday - New research by the UN has found that a temperature rise of up to 3.5deg in the Arctic is now inevitable.
Wednesday - A veteran UK weatherman has called on the BBC and other major broadcasters to radically overhaul their forecasts to incorporate information about climate change.
Tuesday - Major Japanese investors, including those most indebted to coal, are seeking to back large-scale renewables projects across Asia, marking a "monumental" shift that energy market analysts say is "the...
Tuesday - A new ultra-thin film that absorbs solar energy could revolutionise the harvesting of solar thermal energy.
Tuesday - New York City Mayor Bill de Blasio wants to protect Manhattan from climate change by expanding the island's southern shore to keep rising seas at bay.
---