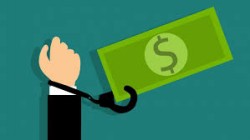 Friday - More than a fifth of New Zealandís greenhouse gas emissions last year were covered by the fixed-price option, potentially increasing the size of the countryís 2030 carbon liability.

Friday - TEN YEARS AGO, business leaders were telling politicians on both sides of the Tasman that with the right policies and an effective price on carbon, emissions cuts of 15 per cent were possible by 2020.

Friday - The Government decides today whether to extend the current covid-19 pandemic lockdown.
Thursday - Parliamentary Commissioner for the Environment Simon Upton is calling for fast, orderly retreat from coastal areas vulnerable to the impacts of climate change.

Thursday - Spot NZUs opened at $33..30 bid and $33.75 offered on Commtrade this morning, after last fixing at $33.60.

Thursday - Greater Wellington Regional Councilís transport committee is due to meet today, as is Waikato Regional Councilís climate action committee.

Thursday - Ten years ago, climate minister Nick Smith was being feted in Sydney because New Zealand actually had an emissions trading scheme in place.
---
Wednesday - Climate policy in the next government will focus on tangible ways to cut emissions, Green Party co-leader James Shaw says.
Wednesday - Plastic items including straws, plates and branding stickers on fruit are likely to go the way of single-use plastic bags and be banned.
Wednesday - The dissolution of Parliament today has been postponed until at least Monday because of the new covid-19 pandemic lockdown imposed last night.
Wednesday - Ten years ago, new United Nations climate head Christina Figueres was warning nations that time was not on their side when it came to taking action on climate change.
Tuesday - Restoration of New Zealandís wild places should count towards the countryís emissions reduction targets, the Government says.
Tuesday - The ethics of all 390 managed funds operating in New Zealand are about to be opened up to public scrutiny.
Tuesday - The Sustainable Business Network holds an online session on product stewardship today.
Tuesday - Ten years ago, developing countries were calling for rich nations to cut their greenhouse gas emissions by 40 per cent by 2020. For the record, New Zealandís pledge is a five per cent reduction,...
Monday - Waikato farmers could be replacing dairy cows with buffalo if the region goes ahead with a plan to drastically cut greenhouse gas emissions.
Monday - Ten years ago, the recent application of the Emissions Trading Scheme to the transport sector was having little impact on fuel prices.
Monday - Parliamentís Environment Select Committee meets today to hear submissions on the Building (Building Products and Methods, Modular Components, and Other Matters) Amendment Bill.
7 Aug 20 - New Zealand is working with Ireland on trade solutions to the problem of carbon leakage in the agricultural sector.
---