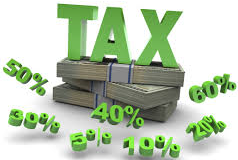 Wednesday - The Ministry for the Environment says it likes environmental taxes – especially for dealing with climate change and water problems.

Tuesday - Officials want the door left open for a future government to allow oil and gas exploration again.

Tuesday - Pacific people have a right to keep their maritime zones – even if their islands are gone, New Zealand has told the United Nations.

Monday - Farmers are overwhelmingly opposed to environmental taxes – unless the revenue comes to them.

Friday - Ditching free carbon credits for trade-exposed heavy emitters could generate $2.1 billion a year in revenue, the Tax Working Group says.

20 Sep 18 - Requiring all new buildings to be carbon-neutral is the most cost-effective emissions-reduction action New Zealand can take, the Government is being told.
19 Sep 18 - The thorny question of whether land is eligible for carbon forests could soon be solved – with a map.
---
18 Sep 18 - The Government's heavy climate-change work programme is putting pressure on officials, confidential papers show.
17 Sep 18 - The Productivity Commission has got it wrong, say some of our wisest people.
14 Sep 18 - The man who got politicians from both sides of Parliament to agree on climate change says there might be a third option for dealing with New Zealand's greenhouse gas emissions.
14 Sep 18 - Ground-breaking research suggesting New Zealand's native forests store more carbon than believed is being stepped up as the country pushes to carbon neutrality.
13 Sep 18 - Agriculture minister Damien O'Connor steered clear of making promises to cut New Zealand's agricultural greenhouse gas emissions when he spoke on an international stage yesterday.
12 Sep 18 - Feeding animals a genetically engineered high-energy ryegrass could cut greenhouse gas emissions from New Zealand farms by more than 20 per cent, the Government has been told.
11 Sep 18 - A third investigation says New Zealand must make drastic cuts to methane emissions.
7 Sep 18 - Claims by the farming sector that cutting agricultural greenhouse gas emissions will cost farmers $230,000 a year by 2050 are wrong, the Productivity Commission says.
7 Sep 18 - Cross-party discussion has started on establishing a climate commission to oversee the decarbonisation of the economy.
5 Sep 18 - Recommendations for what is being called the biggest land-use change in New Zealand's history are pleasing foresters but not farmers.
4 Sep 18 - Carbon prices of $200 a tonne, the end of fossil-fuels and agriculture subject to carbon pricing are on the cards if the Government picks up a new report.
4 Sep 18 - The carbon market should be managed by a special authority, the Productivity Commission says.
---