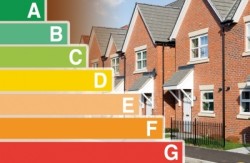 Thursday - A group of 37 major European banks are joining forces to launch a new energy efficiency scheme.

Wednesday - Many EU countries are veering off the course of action they committed to under the Paris Agreement, according to a new report.

19 Jun 18 - European Union lawmakers and member states have agreed on a renewable energy law, including support for electric vehicles and rooftop solar panels.

13 Jun 18 - The EU is near agreement on measures to put its 2030 climate target into action, with a meeting of energy ministers swinging towards more ambition.

30 May 18 - The Dutch government has launched a bid to overturn a landmark climate ruling, arguing that judges in The Hague "sidelined democracy" when they ordered a 25 per cent cut in carbon emissions by 2020.

29 May 18 - Litigants from eight countries are claiming EU institutions are not protecting their fundamental rights.

28 May 18 - The European Commission has released fresh proposals to ensure the financial sector contributes to combating climate change.
---
22 May 18 - Royal Dutch Shell faces a shareholder challenge over climate change this week, as investors insist oil and gas firms should offer more transparency and action on carbon emissions.
17 May 18 - A bumper year for renewable energy didn't stop Europe from increasing its emissions.
10 May 18 - The rise of electric cars in Europe is being hampered by a lack of models for consumers to choose from rather than a lack of public recharging points, say energy companies and carmakers.
1 May 18 - A major study has found microplastics in soil across Switzerland and scientists warn urgent research is needed into impacts on food safety.
30 Apr 18 - The EU has overwhelmingly voted for a ban on the use of a pesticide known to be harmful to bees.
26 Apr 18 - The EU has taken a significant step towards principles which make an asset out of waste.
5 Apr 18 - Campaigners are threatening to take Royal Dutch Shell to court in the Netherlands unless it takes major climate action.
4 Apr 18 - Across Europe a wave of gigafactories are coming online, ready to meet the battery demands of a continent-wide switch to electric cars.
28 Mar 18 - Europe's $38 billion a year carbon market is finally starting to work the way it was intended, reining in pollution with a minimum of squealing from industry.
26 Mar 18 - Europe must set a minimum price for carbon, says French President Emmanuel Macron, something that would require a new tax on imports from non-EU countries that are not doing enough to tackle climate...
23 Mar 18 - Intensive farming and pesticides could turn Europe's farmland into a desert that ultimately imperils all humans, say the authors of report on the decline of bird numbers.
19 Mar 18 - Europe is quickly adopting an imbalanced, two-speed approach to sustainable finance, in which the "green" is moving much faster than the "social".
---