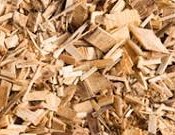 14 Jul 17 - Using wood instead of coal to provide industrial heat would cut New Zealand's greenhouse gas emissions by 460,000 tonnes and save more than $11 million a year in carbon credits, a new report says.

13 Jul 17 - The pan-political Globe climate group says cutting New Zealand's greenhouse gas emissions to net-zero by 2050 is worth serious discussion.

13 Jul 17 - Climate history locked in stalagmite evidence warns of 10,000 years of drought – 100 centuries – to come in the Middle East.

12 Jul 17 - Climate change could affect labour productivity – at least in the wine industry, new research suggests.

11 Jul 17 - Climate change could cast a dark shadow over the bees of Europe, with global warming posing sex problems for the sea turtles of the Atlantic.

5 Jul 17 - Yet another study has exposed the cruel cost of climate change as it increases US poverty. It could be worse than the Great Recession.
3 Jul 17 - Climate change wasn't on the agenda for public statements by any of our political leaders last week.
---
3 Jul 17 - HALF-A-DEGREE of warming made a big difference to the type of weather Earth experienced in the past, scientists say.
3 Jul 17 - Using surplus electricity from renewables to make hydrogen fuel is starting a new era for all forms of heavy transport.
29 Jun 17 - The Government needs to put its new energy efficiency strategy into place – and State-owned operations are the place to start, says the Bioenergy Assocation.
26 Jun 17 - Federated Farmers is warning politicians of "consequences" if agricultural emissions are brought into the Emissions Trading Scheme before other countries put a carbon price on farming.
23 Jun 17 - Carbon sequestration in soil has the potential to enhance food security and mitigate climate change, says an international team of soil experts.
21 Jun 17 - Parts of the agricultural sector are calling for farming to be included in the Emissions Trading Scheme and for a price on water.
20 Jun 17 - The winners of an annual worldwide competition to spread clean energy have been urged to see it as a sustainability revolution.
20 Jun 17 - Adaptation is about survival. Mitigation is about finding and implementing solutions to prevent the need to go into survival mode, says DR ANN SMITH chief executive of Enviro-Mark Solutions
16 Jun 17 - Solar generation systems can now produce electricity and store it for hours, using solar tower power without any need for batteries.
15 Jun 17 - The dairy industry is acknowledging it needs to cut greenhouse gas emissions.
13 Jun 17 - A study of the interaction between sunlight, air, water and foliage should lead to better longer-term climate forecasts, scientists say.
9 Jun 17 - NIWA is investing $18 million in new supercomputers that will significantly enhance scientists' abilities to solve crucial issues facing the country.
---