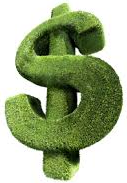 Thursday - Another organisation is telling the Government to shift the tax burden from the production of private wealth to the consumption of public wealth, aka the environment.

14 May 18 - Taxes should be aiming at keeping human activity within the planetís physical capacity Ė and that means carbon prices that deliver fast, deep and sustained emissions reductions, the Governmentís Tax Working Group has been told.

10 May 18 - New Zealandís land-based primary industries need to get ready for more serious crop diseases as climate change causes longer droughts, warns new research.

9 May 18 - The Governmentís overhaul of the climate-damaging dairy industry is under way.

9 May 18 - Roughly half of the country thinks New Zealand has too many cows and nearly as many want a moratorium on new dairy conversions, a poll suggests.

8 May 18 - New Zealand is funding doctorate scholarships for nine young scientists to investigate ways to get greenhouse gas emissions out of food production.

7 May 18 - Itís Talanoa Dialogue day in Bonn Ė and New Zealand is suggesting the world take a look at Maori concepts of stewardship as a way of battling climate change.
---
2 May 18 - Access to international carbon markets and getting the rest of the world to cut emissions from agriculture are two of New Zealandís negotiating priorities at international climate talks this week.
1 May 18 - The Productivity Commission is badly under-estimating the potential to cut greenhouse gas emissions from the steel and iron industries, says a New Zealand company with technology to do just that.
30 Apr 18 - Soaring emissions from the industrial sector can be cut through improved efficiency and using lower-emissions fuels, but thereís no easy fix, the Productivity Commission says.
27 Apr 18 - New Zealand might need to convert more than three million hectares of farmland into forests to meet its emissions targets, the Productivity Commission says.
27 Apr 18 - By publisher ADELIA HALLETT | Debate about whether New Zealand can decarbonise without going bankrupt should now be over.
26 Apr 18 - New Zealanders are more worried about climate change than they have been for six years.
19 Apr 18 - Climate change will have long-term impacts on New Zealandís land-based industries and biodiversity Ė but we donít have enough information to predict what will happen.
19 Apr 18 - The Government is moving to protect New Zealandís best growing soils in the wake of a report that shows theyíre compacted, contaminated and being washed away at an alarming rate.
17 Apr 18 - The interim climate commission has just been announced.
17 Apr 18 - New Zealand could slice thousands of tonnes off its greenhouse gas emissions by turning industrial food waste into fertiliser and energy, says a new report.
16 Apr 18 - New Zealand can get to net-zero emissions by 2050, the Productivity Commission says.
13 Apr 18 - Increased hydro-electricity generation and a 1.5 million fall in the national sheep flock has led to a slight fall in New Zealandís greenhouse gas emissions.
---