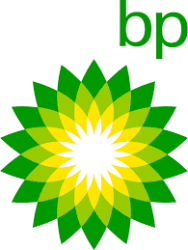 Today 11:00am - By GAVIN EVANS | Natural gas, especially when combined with carbon capture use and storage, can play a critical role meeting the world's net-zero carbon targets, BP economist Michael Cohen says.

Today 11:00am - The Sustainable Business Network's Convergence Conference on transitioning to a low-carbon economy over the next decade is on today in Auckland, Wellington, Christchurch and online.
Wednesday - Fonterra is optimistic it will find a way to accurately measure the amount of greenhouse gas emissions being produced by each dairy farm in time to meet a Government deadline of 2022.

Tuesday - Prime Minister Jacinda Ardern says the Government is pressing ahead at home and abroad with action on climate change.

Tuesday - New Zealand's latest and largest solar farm is being partially funded by cryptocurrency.

Tuesday - Once again, researchers have shown that it should be possible to feed the human race and leave enough space for the rest of creation, simply by going back to centuries-old mixed farming practices.

Tuesday - Finding ways to greenhouse gas emissions from farming will dominate discussion at the Primary Industries Summit today.
---
Monday - One of New Zealand biggest carbon farmers say New Zealand can have its carbon cake and eat it too.
Monday - It's back to the office for MPs this week, with Parliament opening on Wednesday and the Speech from the Throne, outlining the new Government's agenda, on Thursday.
20 Nov 20 - Carbon tariffs at the border are on the Government's agenda this term to protect the country's steel, aluminium and cement industries as they decarbonise.
20 Nov 20 - A sustainable farm producing top-quality honey in Northland is the big winner in this year's Sustainable Business Awards announced in Auckland last night.
20 Nov 20 - Climate activist group Extinction Rebellion says it will target Genesis Energy's headquarters in downtown Auckland this afternoon.
20 Nov 20 - Many parts of the global economy, especially agriculture and the cement and steel industries, are heading in the wrong direction or cleaning up their act far too slowly to limit global warming to...
20 Nov 20 - Every year on November 19, the United Nations celebrates one of public health's greatest inventions – the toilet. Those who are fortunate enough to have access to one spend more than a year of their...
19 Nov 20 - The annual Sustainable Business Awards will be held in Auckland tonight.
18 Nov 20 - Ten years ago, according to Fonterra, the dairy industry was leading the way towards sustainability.
18 Nov 20 - Kenya, Ethiopia, Uganda and South Sudan are trying to contain the worst locust invasion in more than 70 years.
18 Nov 20 - The great climate change challenge should consider the world's trees.
13 Nov 20 - A project trialling plants that thrive in more extreme whether, including sphagnum moss and bulrushes, could offer farmers a future.
---