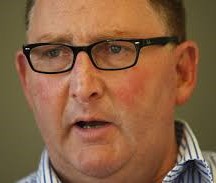 13 Jul 18 - New central bank head Adrian Orr is warning of financial crisis and mass social unrest if the world doesn't urgently address climate change.

14 Jun 18 - Carbon prices of $50 to $350 a tonne by 2020 will drive investments in low-emissions development of Maori land, creating jobs and alleviating poverty along the way, the Government is being told.

12 Jun 18 - Climate minister James Shaw has invited the National Party to help him to draft the Zero Carbon Act.

1 May 18 - The Productivity Commission is badly under-estimating the potential to cut greenhouse gas emissions from the steel and iron industries, says a New Zealand company with technology to do just that.

30 Apr 18 - Soaring emissions from the industrial sector can be cut through improved efficiency and using lower-emissions fuels, but there's no easy fix, the Productivity Commission says.

29 Mar 18 - An immediate carbon price cap of $100 a tonne and a $25 price floor is needed if New Zealand is to be carbon-neutral by 2050, says former Environment Secretary Dr Roger Blakeley.

22 Mar 18 - The wood industry is in love with its new forestry minister.
---
20 Mar 18 - Scientists have sequenced the genomes of the micro-organisms that make sheep and cattle emit methane.
19 Mar 18 - … the Government was getting ready to plead New Zealand's case to allow the owners of pre-1990 forests to clear them without facing a carbon penalty, BP was warning against introducing a compulsory...
28 Feb 18 - Mike Bennetts is determined his company, Z Energy, will not have a Kodak moment.
27 Feb 18 - New Zealand could run its heavy vehicles on locally produced low-carbon biofuels – but only if the country decides collectively to act.
27 Feb 18 - Biofuels, liquid and gaseous, will have a role to play in moving towards net zero greenhouse gas emissions by around mid-century in both New Zealand and globally, says Professor Ralph Sims.
26 Feb 18 - Energy minister Megan Woods today will be told how the country can use biofuels to cut its burgeoning transport emissions.
13 Feb 18 - The warming climate could spell trouble for cabbages and broccoli. Research out today shows that seed dispersal by brassicas will be affected by rising temperatures.
23 Nov 17 - Seeking to curb toxic diesel fumes, London transport officials are hunting for new sources of energy for buses. The latest idea? Coffee grounds.
15 Nov 17 - Fonterra says it is turning its back on coal as part of a drive towards being carbon-neutral by 2050.
6 Oct 17 - Brisbane is set to become a hub for sustainable aviation fuel under an agreement between Virgin Australia and United States-based biofuel producer Gevo.
5 Oct 17 - New Zealand will be stuck with high-emitting technologies if it doesn't move to cut emissions soon, the Parliamentary Commissioner for the Environment is warning.
28 Sep 17 - A second government department has said New Zealand's current electric vehicle policy won't get people out of fossil fuel-driven cars.
---