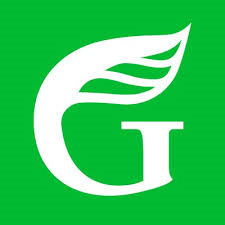 17 Jul 17 - A billion-dollar Green Infrastructure Fund and New Zealand at net-zero emissions by 2050 will be priorities for the Green Party in government.

17 Jul 17 - It's runs on the board this week for two leaders in The Count, our weekly tally of public statements about climate change by party leaders in the lead-up to the general election.

14 Jul 17 - Using wood instead of coal to provide industrial heat would cut New Zealand's greenhouse gas emissions by 460,000 tonnes and save more than $11 million a year in carbon credits, a new report says.

5 Jul 17 - Official advice on changes to the Emissions Trading Scheme has made its way from officials to ministers.

13 Jun 17 - New Zealand could have a thriving biofutures industry, producing clean products from waste and cutting greenhouse gas emissions, if it put as much effort into addressing climate change as it puts into the America's Cup yacht race, says the Bioenergy Association.

25 May 17 - The $14.2 billion being bandied about this week as the cost of ­­­New Zealand's Paris Agreement pledge is not solely attributable to the purchase of international carbon credits.
24 May 17 - New Zealand should hedge its international carbon risk by buying European carbon units, a broker says.
---
16 May 17 - Free carbon credits for trade-exposed heavy emitters have cost taxpayers nearly $1.7 billion.
11 May 17 - A price range for carbon and a promise that changes to the Emissions Trading Scheme will be backdated would get landowners planting carbon-sequestering trees now, says the Forest Owners' Association.
4 May 17 - Officials are investigating whether a price should be put on agricultural greenhouse gas emissions, despite the issue being specifically excluded from the current review of the Emissions Trading...
3 May 17 - The Productivity Commission is to investigate the cost of decarbonising New Zealand's economy.
28 Apr 17 - Two major reports on climate change – one on the likely impacts on New Zealand, the other on ways the country can cut emissions – were released a year ago by the country's top scientific body, the...
26 Apr 17 - Landowners with 10,000 hectares of native forest could earn $1.5 million a year in carbon credits, a new report says.
21 Apr 17 - New York's thousands of food carts are generating carbon credits.
18 Apr 17 - Climate minister Paula Bennett says carbon prices need to go higher, but she won't be putting a price on agricultural emissions and she doesn't think New Zealand needs a climate commission.
11 Apr 17 - Most industrial emitters got their 2016 returns in on time.
7 Apr 17 - A fall in the price of carbon has left the Government with a smaller-than-expected liability on its books.
3 Apr 17 - The man likely to be the next Parliamentary Commissioner for the Environment says there might not be enough international carbon credits available to meet New Zealand's Paris Agreement targets.
30 Mar 17 - Officials will report to the Government in the middle of the year on the next round of changes to the Emissions Trading Scheme.
---