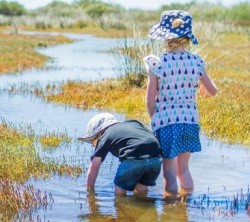 Thursday - Dairy farmers will have to disclosure how much synthetic nitrogen fertiliser they are putting on their land under new rules expected to clean up waterways and cut greenhouse gas emissions.

Thursday - New Zealand is to work with Singapore on developing international carbon markets and low-carbon technology such as hydrogen.
Thursday - Climate change is the top priority for sustainability professionals working in New Zealand, new research shows.

Tuesday - Bricks, concrete and other construction materials could one day be made from recycled PVC, waste plant-fibre or sand, thanks to a remarkable new kind of rubber polymer.
22 May 20 - The outcome of National's leadership stoush today is unlikely to affect the party's approach to climate policy.

22 May 20 - Waste Management has cut greenhouse gas emissions from its own operations – but emissions from the rubbish it deals with are climbing.

21 May 20 - New Zealand's dream of a hydrogen-powered economy is being driven by greedy oil industry investors and "enchanted" government officials, an energy analyst says.0
---
18 May 20 - The Sustainable Business Council is calling for aa cross-party consensus over the spending of covid-19 pandemic recovery money on decarbonising the economy.
13 May 20 - New Zealand's only large biodiesel plant is being mothballed in a move the industry says is a direct result of the Government's failure to plan for the future of the country's energy production.
12 May 20 - A new national regime for recording dairy genetics will help to cut greenhouse gas emissions from the nation's herd, officials say.
12 May 20 - Parliament sits today and on Wednesday and Thursday.
8 May 20 - Parliament's Epidemic Response Select Committee hears submissions today from Business New Zealand and Local Government New Zealand – two organisations promoting a low-carbon pandemic recovery.
7 May 20 - Small businesses wanting to cut emissions have a new guide to show them how to do it.
5 May 20 - The biggest overhaul of the Emissions Trading Scheme since it was gutted in 2010 is back before Parliament.
5 May 20 - Major investors are backing calls to make the covid-19 economic recovery consistent with cutting greenhouse gas emissions.
1 May 20 - Big Business is pushing for low-carbon projects to be a priority for covid-19 pandemic recovery funding.
23 Apr 20 - The covid-19 pandemic could see New Zealand's transport emissions fall 10 per cent this year, an expert says.
16 Apr 20 - A company that imports insulation panels from Europe wants all small businesses to join it in cutting greenhouse gas emissions.
15 Apr 20 - New Zealand's emissions fell slightly in 2018 – but not because the country has changed its behaviour.
---