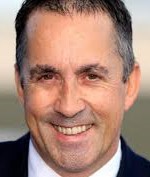 Today 9:00am - The Government is being told to take the brakes off the carbon market and immediately lift the maximum price to $30 a tonne.

Today 9:00am - Farmers want to know what range carbon prices will be over five-year periods, the Farm Forestry Association says.

Today 9:00am - Settling down to make a submission on the latest review of the Emissions Trading Scheme and need a hand?

Tuesday - The Government might intervene in the market to lift carbon prices before 2020, but it has no plan to introduce a price floor.

Tuesday - The Government has finally unveiled its proposals for changing the way forestry is treated under the Emissions Trading Scheme – including a proposal for new permanent forestry provisions.

Monday - The phasing out of the one-for-two carbon subsidy saw a big jump in the number of free carbon credits given to heavy industries last year.

Friday - Emitters appear to be starting to arbitrage the Emissions Trading Scheme.
---
9 Aug 18 - Carbon prices rarely influence businesses' decisions to install energy-efficient plant, according to a new report examining the market's failure to drive down greenhouse gas emissions in the energy...
2 Aug 18 - More native trees would be planted if the Emissions Trading Scheme were simplified, says Air New Zealand.
30 Jul 18 - Climate minister James Shaw isn't commenting on the risk of arbitrage as carbon prices climb closer to the Government's artificial price cap.
26 Jul 18 - Owners of post-1989 forests due for harvest might be tempted to arbitrage carbon credits, leaving taxpayers with the bill and driving liquidity out of the carbon market.
23 Jul 18 - Cross-party talks on the Zero Carbon Bill could be under way within a month.
20 Jul 18 - China's action on climate change makes New Zealand look like its "pussy-footing around", says climate minister James Shaw.
18 Jul 18 - Consultation on the next review of the Emissions Trading Scheme will start next month.
12 Jul 18 - Farmers could be interested into opting into the Emissions Trading Scheme – if the settings are right.
11 Jul 18 - Farmers should be able to opt into the Emissions Trading Scheme so they can get credit for introducing climate-friendly practices, says the Greater Wellington Regional Council.
29 Jun 18 - Keeping organic waste out of rubbish dumps will double its carbon footprint and deny the country an important source of renewable energy, says the country's largest landfill operator.
27 Jun 18 - The future of low-emissions transport is not necessarily electric, car makers are telling the Government.
20 Jun 18 - By JONATHAN McKEOWN | It is always refreshing when structures and processes work as they were designed to. It's an absolute triumph when it involves the public sector, an industry body and business.
---