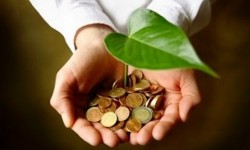 16 Oct 18 - New Zealand is about to get a managed funds service based on carbon.

15 Oct 18 - New Zealand's monetary policy system is a good model for the Zero Carbon Act, says the country's stock exchange.

8 Oct 18 - Keeping global warming to no more than 1.5deg is possible and sensible, but it will not be easy, the International Panel on Climate Change says.

2 Oct 18 - Postponing bringing agriculture into the Emissions Trading Scheme risks exposing New Zealand's economy to a shock, says one of the world's largest accounting firms.

26 Sep 18 - The Ministry for the Environment says it likes environmental taxes – especially for dealing with climate change and water problems.

21 Sep 18 - Ditching free carbon credits for trade-exposed heavy emitters could generate $2.1 billion a year in revenue, the Tax Working Group says.
19 Sep 18 - The thorny question of whether land is eligible for carbon forests could soon be solved – with a map.
---
18 Sep 18 - The Government's heavy climate-change work programme is putting pressure on officials, confidential papers show.
14 Sep 18 - The man who got politicians from both sides of Parliament to agree on climate change says there might be a third option for dealing with New Zealand's greenhouse gas emissions.
7 Sep 18 - Claims by the farming sector that cutting agricultural greenhouse gas emissions will cost farmers $230,000 a year by 2050 are wrong, the Productivity Commission says.
5 Sep 18 - Recommendations for what is being called the biggest land-use change in New Zealand's history are pleasing foresters but not farmers.
4 Sep 18 - Carbon prices of $200 a tonne, the end of fossil-fuels and agriculture subject to carbon pricing are on the cards if the Government picks up a new report.
4 Sep 18 - The carbon market should be managed by a special authority, the Productivity Commission says.
4 Sep 18 - Farmers should be paying for greenhouse gas emissions – albeit at a subsidised rate, the Productivity Commission says.
4 Sep 18 - What went wrong with New Zealand's Emissions Trading Scheme? The Productivity Commission spells it out in a report released today.
31 Aug 18 - New Zealand carbon is trading over the unofficial cap price of $25, prompting new calls for the Government to hedge the country's looming carbon debt.
24 Aug 18 - Trade-exposed heavy emitters should keep getting free carbon credits until 70 per cent of their international competitors face a carbon price, says Export New Zealand.
22 Aug 18 - The Government might crack down on companies using cheap credits to cover their carbon liabilities while banking or selling credits given to them by taxpayers.
17 Aug 18 - The high cost of land means that even at $24 a tonne, New Zealand cannot rely on new forests to meet its 2030 emissions reduction target, the forestry industry says.
---