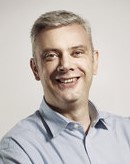 Thursday - Agricultural industry leaders say they need to feed New Zealanders before the rest of the world.

Thursday - New Zealand carbon prices are at record levels, but how high are they going?

26 Jun 20 - The third leg of the Government's climate change legislation trifecta came home this week.

26 Jun 20 - Ten years ago, Labour – which had brought the Emissions Trading Scheme into being less that two years earlier – was talking about the possibility of a carbon tax if it got back into power.

25 Jun 20 - Ten years ago, new Australian prime minister Julia Gillard was promising to revive the country's plans for an emissions trading scheme after ousting Kevin Rudd from the job.

24 Jun 20 - The Government's determination to overhaul the Emissions Trading Scheme despite the covid-19 pandemic has won praise from the Climate Change Commission.

23 Jun 20 - Government suggestions that it will limit forestry conversions to 40,000 hectares a year could prevent the country being carbon-neutral by 2050, forest owners says.
---
22 Jun 20 - A powerful public-private lobby group – including the head of the Ministry for the Environment – wants money generated by the Emissions Trading Scheme put into a $2 billion fund to help companies to...
17 Jun 20 - Parliament has passed major changes to the Emissions Trading Scheme, bringing agricultural emissions into the scheme and, for the first time, setting a cap on emissions.
15 Jun 20 - New National Party leader Todd Muller has admitted his party should have done more about climate change when it was in power.
15 Jun 20 - By ADELIA HALLETT | A rapid rise in the price of carbon could leave some of us facing winter without fresh tomatoes. But that's as it should be.
15 Jun 20 - Ten years ago, farmers were complaining they hadn't been given long enough to comment on proposed rules for the agricultural sector's entry into the Emissions Trading Scheme.
15 Jun 20 - The overhaul of the Emissions Trading Scheme is due to have its third reading in Parliament this week.
12 Jun 20 - Government decisions that have pushed carbon prices up 28 per cent in eight days of trading must be reversed, says the minerals industry.
11 Jun 20 - Carbon hit new record prices yesterday, with forward units now more expensive than the unofficial $35 price cap.
11 Jun 20 - Ten years ago, officials were working on developing the rules the agricultural sector would operate under when it came into the Emissions Trading Scheme in 2013. It is now scheduled to happen in 2025...
10 Jun 20 - Carbon prices are pushing on towards $31 today as the New Zealand market continues a bull run.
10 Jun 20 - Transport and urban development minister Phil Twyford discusses low-carbon transport networks for our cities in an online session for the Sustainable Business Network today.
9 Jun 20 - New Zealand's carbon market has broken the $30 barrier.
---