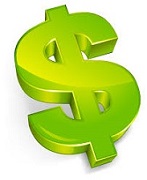 24 Oct 17 - Carbon looks set to break the $19 barrier today as the market adjusts to a new government with more ambition to address climate change.

25 Sep 17 - A party which has vowed to get rid of the Emissions Trading Scheme now holds the balance of power in New Zealandís Parliament.

20 Sep 17 - All political parties except National told an audience in Auckland last night that they rank climate change as the biggest issue they face.

19 Sep 17 - The National Party is looking like a no-show for a climate debate in Auckland tonight.
18 Sep 17 - With less than one week left in the election campaign, Prime Minister Bill English has yet to mention climate change in any of his formal speeches or statements.

18 Sep 17 - United Futureís new leader says he supports the Emissions Trading Scheme, the Zero Carbon Act and wants New Zealand to be carbon netural by 2050.

15 Sep 17 - What does next weekendís general election mean for climate change?
---
11 Sep 17 - Two of the parties that could be involved in any centre-left coalition after the election want to scrap the Emissions Trading Scheme.
11 Sep 17 - The refusal by TVNZ to include The Opportunities Party in televised election debates does the public a disservice.
7 Sep 17 - Maori need to get involved in fighting climate change, says Maori Party Kelston candidate Cinnamon Whitlock.
6 Sep 17 - National is taking a business-as-usual approach to climate policy, warning that Labour and the Greens would go too far if they got into government.
4 Sep 17 - A climate change report the Government didnít want public yet has been released by the Green Party.
4 Sep 17 - New Zealand First leader Winston Peters has pulled ahead of Labour leader Jacinda Ardern in The Count, but the Greensí James Shaw is looking unassailable.
29 Aug 17 - Three-and-a-bit weeks out from the general election, what do we know about the partiesí approach to climate change?
25 Aug 17 - By publisher ADELIA HALLETT | A plan to lift the speed limit on some roads to 110 kilometres an hour is the latest example of New Zealandís lack of joined-up thinking on climate change.
25 Aug 17 - What will the political parties vying to run our country do about climate change?
25 Aug 17 - What will the political parties vying to run our country do about renewable energy?
23 Aug 17 - The Labour Party has told KiwiRail that if elected next month it will halt State-owned rail companyís plans to ditch electric locomotives on the main trunk line.
21 Aug 17 - It was Jacinda Ardern and James Shaw scoring in The Count last week.
---