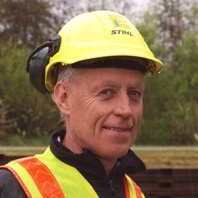 Friday - The high cost of land means that even at $24 a tonne, New Zealand cannot rely on new forests to meet its 2030 emissions reduction target, the forestry industry says.

Friday - The Government's plan to use the Emissions Trading Scheme to encourage more native forests is a smart move and will help to protect farms, towns and infrastructure from extreme weather events, an environmental organisation says.

Thursday - Carbon prices have smashed through the $24 barrier for the first time in nearly a decade of carbon trading in New Zealand, increasing pressure on the Government to lift the $25 price cap.

Wednesday - The Government is being told to take the brakes off the carbon market and immediately lift the maximum price to $30 a tonne.

Wednesday - Farmers want to know what range carbon prices will be over five-year periods, the Farm Forestry Association says.

Wednesday - Settling down to make a submission on the latest review of the Emissions Trading Scheme and need a hand?

Tuesday - The Government might intervene in the market to lift carbon prices before 2020, but it has no plan to introduce a price floor.
---
Tuesday - The Government has finally unveiled its proposals for changing the way forestry is treated under the Emissions Trading Scheme – including a proposal for new permanent forestry provisions.
Monday - The phasing out of the one-for-two carbon subsidy saw a big jump in the number of free carbon credits given to heavy industries last year.
10 Aug 18 - Emitters appear to be starting to arbitrage the Emissions Trading Scheme.
9 Aug 18 - Carbon prices rarely influence businesses' decisions to install energy-efficient plant, according to a new report examining the market's failure to drive down greenhouse gas emissions in the energy...
2 Aug 18 - More native trees would be planted if the Emissions Trading Scheme were simplified, says Air New Zealand.
30 Jul 18 - Climate minister James Shaw isn't commenting on the risk of arbitrage as carbon prices climb closer to the Government's artificial price cap.
26 Jul 18 - Owners of post-1989 forests due for harvest might be tempted to arbitrage carbon credits, leaving taxpayers with the bill and driving liquidity out of the carbon market.
23 Jul 18 - Cross-party talks on the Zero Carbon Bill could be under way within a month.
20 Jul 18 - China's action on climate change makes New Zealand look like its "pussy-footing around", says climate minister James Shaw.
18 Jul 18 - Consultation on the next review of the Emissions Trading Scheme will start next month.
13 Jul 18 - New central bank head Adrian Orr is warning of financial crisis and mass social unrest if the world doesn't urgently address climate change.
12 Jul 18 - Farmers could be interested into opting into the Emissions Trading Scheme – if the settings are right.
---