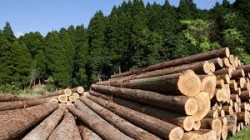 Today 9:00am - Details of the Government's response to concerns about farmland being converted to carbon forests are starting to emerge.

Today 9:00am - Portable emissions-free "power plants" could soon hit the road under plans by Toyota to fit some of the company's light-duty trucks with hydrogen fuel cells that can generate electricity.

Today 9:00am - China is considering carbon neutrality as part of its long term climate plan, the country's foreign ministry announced following a summit with EU leaders.

Today 9:00am - Ten years ago, former mining engineer Greg Combet had just become Australia's climate minister – and was assuring the coal industry of its place in Australia's future.

Thursday - Corporate heavyweight Andrew Liveris, the Morrison government's special adviser on manufacturing, has declared Australia and the world can hit net zero emissions by 2050 by significantly expanding the supply and domestic use of gas – despite gas being a fossil fuel with "roughly 60 per cent of the emissions of coal".

Thursday - Negotiators have ruled out an overhaul of private courts that allow energy companies to sue national governments when climate change policies hurt their profits.

Wednesday - New Zealand carbon prices have broken through the $35 expected to act as a price cap and are being tipped to go higher.
---
Wednesday - Facebook and Google are becoming carbon neutral businesses, joining competitors Apple and Microsoft in committing to put no excess carbon into the atmosphere, both companies have independently...
Wednesday - Ten years ago, HBSC was predicting that by 2020, electric vehicles would be a bigger global market than renewable energy.
Tuesday - While covid-19 wreaks havoc on economies, industries and businesses around the world, some challenges are equally as urgent and potentially as devastating.
Tuesday - BP has called time on the world's rising demand for fossil fuels after finding that demand for oil may have already reached its peak and faces an unprecedented decades-long decline.
Tuesday - French energy company Engie is teaming up with aerospace firm the ArianeGroup to steal a march on its rivals in the hydrogen production business, by drawing on expertise gained through Europe's space...
Tuesday - The Asian Infrastructure Investment Bank is promising to end all coal financing, but has yet to write this into policy.
Monday - Using carbon credits to meet New Zealand's emissions reduction target is like trying to buy your way out of sin, says National's climate spokesperson Scott Simpson.
Monday - Ten years ago, LanzaTech – then a New Zealand company – had signed a deal with one of China's largest coal producers to make fuels and chemicals from waste.
11 Sep 20 - New Zealand's first covid-19 pandemic lockdown slashed the country's consumption of oil to the lowest level since 1998, taking emissions of greenhouse gases from fuels to their lowest point in more...
11 Sep 20 - A push to develop Australia's gas resources could jeopardise global efforts keep global warming to safe levels, eating up more than a quarter of the world's remaining carbon budget, a new report...
11 Sep 20 - France hopes to collaborate with Germany on clean hydrogen projects as part of Europe's green recovery from the pandemic, the country's finance minister has said ahead of a meeting with his German...
10 Sep 20 - India's Adani Group – the owners of the highly controversial coal project in Queensland's Galilee Basin – is now the world's leading solar power generation asset owner in terms of operating and...
---