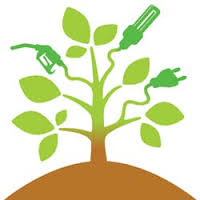 Friday - A cross-party report on how New Zealand can get to net-zero emissions in the second half of the century ignores some immediate opportunities, the Bioenergy Association says.

Wednesday - If anything, it's worse than expected: sweeping cutbacks to environmental programmes; an abandonment of efforts aimed at cleaning up air and water pollution around the US; and, most worrying for the world in general, an end to multimillion-dollar funding for satellite launches and other science projects aimed at tackling climate change.

21 Mar 17 - New Zealand cannot cut greenhouse gas emissions in line with the Paris Agreement and keep farming the way it is now.

21 Mar 17 - Australia's largest battery storage technology will be built in South Australia to warehouse renewable energy, providing more affordable and reliable electricity, along with jobs and investment.

20 Mar 17 - Two major environmental reports and a new sustainability law are on the agenda this week.

20 Mar 17 - Windflow Technology, the unprofitable wind turbine manufacturer, has widened its first-half loss and says it needs new injections of capital.

20 Mar 17 - NZ Windfarms says its new commercial director, John Worth, will assume full responsibility for the company's daily operations, taking over from acting chief executive Stuart Bauld.
---
17 Mar 17 - China's air pollution makes many of its towns and cities almost intolerable for their inhabitants. A 2015 report put the numbers killed daily by foul air at 4000 to 5000.
16 Mar 17 - Our economy and society ultimately depend on natural resources: land, water, material (such as metals) and energy. But some scientists have recognised that there are hard limits to the amount of...
14 Mar 17 - The biggest and worst droughts might not stay fixed in one place but can travel thousands of kilometres from their origin, according to a new study.
10 Mar 17 - The Opportunities Party would put a cap on New Zealand's greenhouse gas emissions, get rid of the $25 carbon price cap and free credits for heavy emitters and bring some agricultural emissions into...
9 Mar 17 - Most people would agree that living more sustainably is something to strive for -- but it's a lot easier said than done.
8 Mar 17 - New Zealand needs to broaden use of renewable energy beyond the electricity generation, says the new energy minister - but she expects fossil fuels to stay in the mix.
8 Mar 17 - Australians endured another intense summer, with more than 200 record-breaking extreme weather events driven by climate change, a new Climate Council report says.
7 Mar 17 - New Zealand's largest liquid-fuel retailer says it could build another six biodiesel plants – if it gets the right support.
6 Mar 17 - A company whose products are responsible for 9 per cent of New Zealand's greenhouse gas emissions is asking the public what it can do to reduce them.
6 Mar 17 - Donald Trump wants to restrict or even abolish the US Environmental Protection Agency. In particular, he is proposing to dramatically limit the federal agency's power to regulate carbon dioxide...
3 Mar 17 - Electrifying the entire North Island rail network would cost more than $4.5 billion, says KiwiRail.
3 Mar 17 - New Zealand needs to think about ways to keep its cities cool in the face of climate change – and the answer could be more trees, says an international planning expert due to speak here next month.
---